Latest News
Dear All,
Given that our conferences have all gone virtual, the ISB Council Meeting, held on July 21st, has also gone virtual! Given the global distribution of our extended council family, this presented some new challenges with regard to arranging an appropriate time to host the meeting :) A few early mornings and late nights for the council members...all resolved with an intravenous shot of coffee and stimulating discussion to keep our society moving forward!
Special thanks to Melissa Boswell's cat for making some good contributions to the discussion (seen below typing in some comments on zoom chat). You will also note that some of the council members took some extreme measures to take the call in an exotic location (Andy, I did not realise Brisbane had so much snow in winter time?).
Stay tuned for some more updates from the council meeting...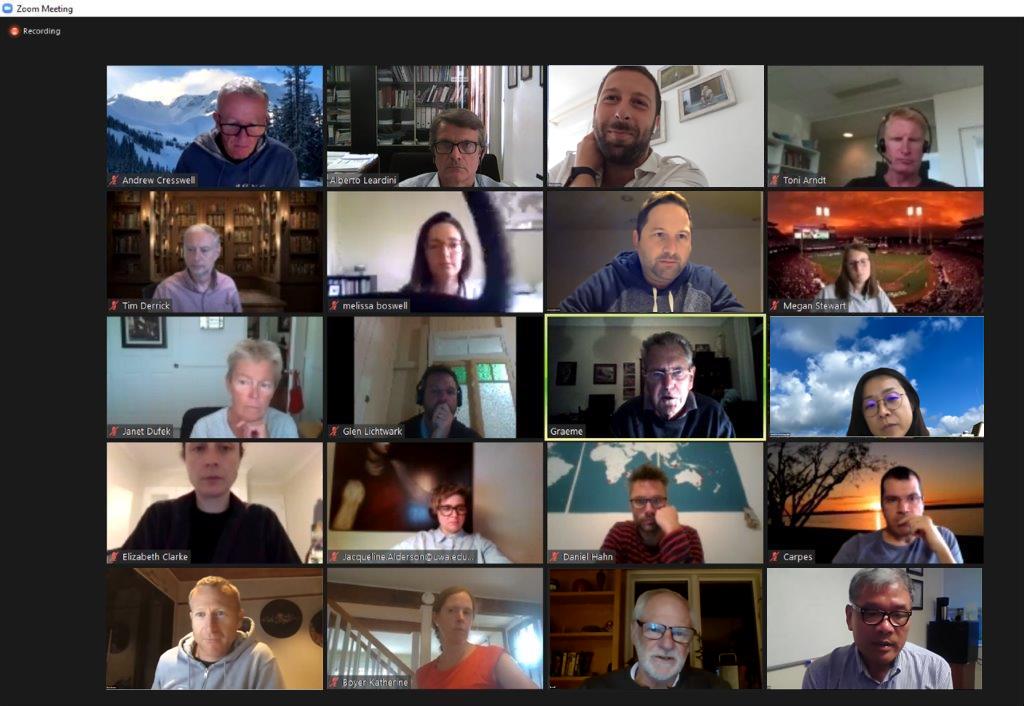 Let's celebrate pride together! Join our conversation with Professor Carolyn Bertozzi and Ph.D. Student Riley Suhar, two amazing scientists that share their stories on being LQBTQ+. Whether you are a teacher, student, LQBTQ+, or an ally, we hope these stories will inspire you to join the movement in making science, and the world, more inclusive.
After all of the conferences being postponed or cancelled in 2020, it is with pleasure that we can announce the abstract submission is now open for the ISB2021 Conference in Stockholm. Abstract submissions will be open until January 31 2021. So get cracking on those interesting research questions and drum up some abstracts!
Hope to see you all in person in 2021 :)
ISB Exec Committee.
2019 General Assembly Minutes
The minutes of the 2019 General Assembly of the ISB will be considered at a virtual meeting of the ISB Council on July 21 2020.