President-elect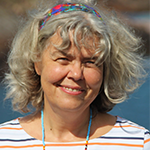 Catherine Disselhorst-Klug
Catherine Disselhorst-Klug is Professor at the RWTH Aachen University, Germany, and Head of the Department of Rehabilitation & Prevention Engineering. Her strong background in engineering science in combination with 30 years expertise in movement physiology forms the basis for her research, which aim to understand physiological and pathological movements based on biomechanics and neuromuscular performance. This includes the development of methods for improving prevention, diagnosis and rehabilitation of musculoskeletal dysfunction. Catherine has served as a Council Member of ISEK for six terms and has been ISEK President from 2004 to 2006. She has been with the ISB since 1995 and has served as ISB council member and Award Officer for three terms. She says: "Team building is the basis for the creative atmosphere of ISB in which new ideas arise. It would be my pleasure to serve as President-Elect of the ISB and to maintain this amicable and creative atmosphere".
Felipe P Carpes
Dr. Carpes is an Associate Professor at the Federal University of Pampa, Brazil. He is currently part of the ISB council and served as President of the Brazilian Society of Biomechanics in addition to other directory board roles. His research focuses on developing a basic understanding of the biomechanics of human movement with studies in humans and other preclinical models and applying this information to training and rehabilitation. As the ISB president, he will work to increase ISB visibility, to narrow ISB interaction with other scientific societies, to increase awareness about the importance of funding biomechanics work by increasing policy-makers' awareness in different countries about the relevance of biomechanics research, to encourage initiatives to facilitate interactions among scientists and students from across the globe. He believes that promoting an equitable and diverse society can leverage biomechanics research and further develop the field in an upcoming and challenging post-pandemic world.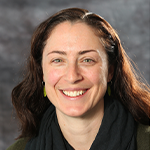 Elizabeth Clarke
A/Prof Elizabeth Clarke is Director of the Murray Maxwell Biomechanics Laboratory at the Kolling Institute, University of Sydney, Australia. She has backgrounds in Biomedical Engineering and Science and was awarded her PhD in Biomechanics in 2008. Her diverse research program spans injury, tissue engineering, orthopaedics and soft tissue biomechanics, with a focus on ligament and tendon injuries. Elizabeth also collaborates extensively with orthopaedic surgeons and the Medical Device Industry for translation and innovation in Biomechanics. She has 64 research publications and numerous industry reports. She has been awarded two research fellowships, and $5 Million in research funding, more than half of which involves Medical Device development including leading the development of a kangaroo tendon xenograft that is now progressing through commercialisation.
A/Prof Clarke has >10 years continuous record of leadership and service to the national and international biomechanics communities. She has served on the ISB Council for the past 4 years, currently in her second elected term as Technical Groups Officer (2017-21), and she is keen to serve ISB in a leadership role. Elizabeth is currently the representative for Australia (2015-21) on the Asian Pacific Association for Biomechanics (APAB) and will continue fostering collaboration between ISB and APAB. She served continuously for 9 years (2009-18) on the Executive Committee for the Australian and New Zealand Society for Biomechanics (ANZSB) including roles of Communications Officer, Secretary/Treasurer, and in the national leadership role of President. Through these roles, Elizabeth has gained Society leadership experience, an understanding of the ISB portfolios and initiatives, and an understanding of interactions with affiliated Societies.
Elizabeth is a passionate advocate for gender equity and a keen supporter of graduate students and early career researchers. She would promote transparency, diversity and inclusion, and opportunities for young researchers to establish and develop their careers in Biomechanics.
---
Council Members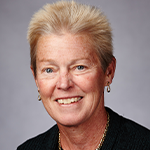 Janet Dufek
It is with both humility and excitement that I present to you as a candidate to be considered for appointment to the ISB Executive Council. I am a Professor in the School of Integrated Health Sciences at the University of Nevada, Las Vegas, USA. My current intuitional position is Vice Provost for Faculty Affairs. My biomechanical expertise is in lower extremity function with a constant eye toward injury prevention. I have been a member of the International Society of Biomechanics since I joined as a student in 1987, and I am wanting to give back to the organization that provided a framework for my professional development over all of these years.
Interdisciplinary research is very much a core of who I am as a researcher. As a biomechanist, I collaborate regularly with faculty colleagues in Engineering, Mathematics, Physical Therapy, Occupational Therapy and the School of Medicine. I see such collaborations as the lifeblood of our professional organization to allow us to progress as scholars. I will work to augment this passion in any initiatives the Executive Council chooses to put forward.
I have had the privilege to serve the Society for the past two years as a member of the Executive Council, being responsible for the Sponsorship Portfolio. I have learned so much during this time, allowing me to become a more effective Council member. In my current position on the Executive Council, and given the global changes and how this has affected professional meetings as we knew them, I have initiated what I call Sponsorship 2.0. Here, we are looking to reinvent what society sponsorship might look like in the future. This project has only recently launched and is in its infinitesimal stages. I would look forward, with your support, to move forward with this work to develop a framework from within the Society, to develop new sponsorship models that both satisfy our vendor needs as well as serve each of us as members of the ISB.
I look forward to the potential opportunity of continuing my service to you and to the International Society of Biomechanics in this role or any other role(s) that the Society might ask of me.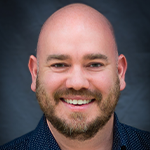 Michael Rainbow
Michael Rainbow received his PhD in Biomedical Engineering at Brown University in 2012. He then completed a Postdoc at Spaulding Rehabilitation Hospital – Harvard Medical School. He is currently an Associate Professor in The Department of Mechanical & Materials Engineering and The Human Mobility Research Centre at Queen's University in Kingston, Ontario. Dr. Rainbow's research focusses on understanding the relationships between form, function, and dysfunction in multi-articular joint structures of the appendicular skeleton. He leads the Skeletal Observation Laboratory where he and his students use a comparative approach to analyze musculoskeletal function using modalities such as optical motion capture, biplanar x-ray, CT, MRI, and Ultrasound. His group frequently collaborates with researchers in evolutionary biology, orthopaedics, rehabilitation, computer science, exercise science, and motor control.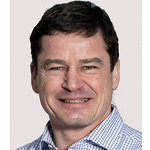 Uwe Kesting
I am currently heading the research group Neuromechanics and Musculoskeletal Biomechanics and are the Head of the Dept. of Biomechanics and Orthopaedics at the German Sport University Cologne. I completed my PhD at the same institution linking tissue adaptation to running mechanics. Following a post doc in Germany, I worked for many years in New Zealand and Denmark always bridging between basic and applied research topics while adding a neuromechanical perspectives of training and rehabilition to my research portfolio. Currently, I am focusing on the motor control and mechanics of acute and chronic ankle injuries. I have authored and co-authored appr. 90 peer-reviewed journal publications and book chapters in movement science, biomechanics and measurement technology. The ISB has always been an integral part of my research life, helped me with making contacts, meeting great people and establishing connections all around the globe. I feel it is time to serve the society to pay back and assist young researchers in building their careers. I am looking forward to being part of the ISB board in the future.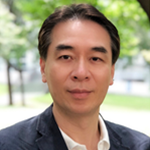 Tung-Wu Lu
Dr. Tung-Wu Lu received his D.Phil. in Orthopaedic Engineering from the University of Oxford in 1997. He is currently a Professor and Head of Department of Biomedical Engineering at National Taiwan University. He served as President of both the Taiwanese Society of Biomechanics, and the 3D Analysis of Human Movement Technical Group of the International Society of Biomechanics. He is a Member of the World Council of Biomechanics, and co-President of the 9th World Congress of Biomechanics to be held in Taipei on July 10-14, 2022. His research interests include human motion analysis, orthopaedic engineering, medical imaging-based biomechanics, sports biomechanics, mathematical modeling of the musculoskeletal system, wearable sensor technology, and rehabilitation engineering. He has published more than 180 peer-reviewed journal papers, and served as Editor-in-Chief for Biomedical Engineering: Applications, Basis and Communications, and as Editorial Board Members for several international journals.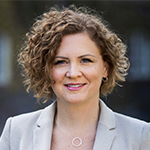 Lanie Gutierrez-Farewik
Lanie Gutierrez-Farewik is one of the hosts of the ISB 2021 congress. She is Professor of Biomechanics at KTH Royal Institute of Technology in Stockholm, directs the BioMEx Center and leads the MoveAbility Lab research group. She has undergraduate engineering degrees from Cornell University and the University of Michigan, and her PhD in Orthopedics from Karolinska Institutet. Her research interests are in movement strategies, consequences, and assistance in children and adults with motion disorders. She and her group use experimentation, modelling and simulation to study relationships between neuromuscular pathology, movement strategies and motor performance, as well as movement enhancement through powered and unpowered exoskeletons.
She co-initiated the formation of the Swedish Society of Biomechanics and is on the board. She is committed to encouraging multidisciplinary research, stimulating education and promoting progress and gender equality in biomechanics in Sweden, and hopes to do so internationally if elected to the ISB council.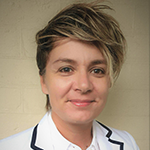 Jacqueline Alderson
Jacqueline Alderson leads research teams in biomechanics, machine learning, wearable technologies, and pro-public tech development at The University of Western Australia, where she is Co-Director of the Tech & Policy Lab. She is also Adjunct Professor at Auckland University of Technology in Human Performance Innovation Technology. Jacqueline is a current ISB Executive Council member, a champion of women in STEM, an active member of Advancing Women in Biomechanics, an ISB Conference reviewer and participant (2009-present), and an ISBS Fellow and former Director. She has 130+ publications across biomechanical modelling, sports performance, and injury prevention, and has delivered 30 international keynote and invited presentations. She has supervised 23 PhD students to completion, and currently supervises 11 PhD candidates. She has an extensive academic, community, and industry engagement portfolio (>AUD $8M) awarded from grant bodies including the International Cricket Council, Australian Institute of Sport, Australian Research Council, Indian Premier League, Swimming Australia, Cricket Australia, VICON, Minderoo Foundation, and Sir Charles Gairdner and Princess Margaret Hospitals.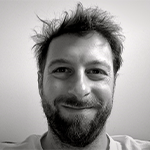 Dario Cazzola
I am an Associate Professor in Biomechanics at the Department for Health, University of Bath, UK, and currently member of both the ISB Executive Council (Education Officer), and TGCS Executive Board. My background is in biomedical engineering and I have a PhD in Human Physiology. My research skills and expertise are in experimental and computational methods (in vivo, in vitro and in silico) in locomotion and spinal biomechanics. I am interested in the modelling and simulation of human movement to investigate injury mechanisms and understand human function in both clinical and sporting settings. My research has been funded by UK research councils, sport and clinical charities, and space agencies, with a total value of ~£1,5M. I am very interested in making our biomechanics community truly interdisciplinary by fostering connections and knowledge exchange, as well as supporting early career researchers in their initial career steps.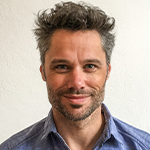 Daniel Hahn
Dr. Daniel Hahn is an Associate Professor for Human Movement Science at the Faculty of Sport Science of Ruhr University Bochum, Germany. He received his PhD in Biomechanics in 2008 from Technical University of Munich and worked as a postdoctoral researcher at the Centre for Sensorimotor Performance of the University of Queensland, Australia.
His research seeks to understand in vivo neuromuscular function in humans with a major focus on how the intact muscle-tendon complex and the nervous system interact to produce force under varying contraction conditions and task demands. Within this context he is particularly interested in eccentric muscle action as well as the history dependence of muscle action and how this contributes to economic human locomotion. His research employs experimental approaches from biomechanics and neurophysiology as well as combined experimental-modelling approaches. Additionally, he recently developed an increasing research interest in the design and optimisation of bio-inspired assistive devices.
Dr. Hahn has been an ISB member since 2011 and he participated in the mentor-mentee program at ISB2017 conference in Brisbane, Australia as well as he contributed to the organisation of an invited session at ISB2019 conference in Calgary, Canada. Since 2019, Dr. Hahn is an elected ISB executive council member and serves as the Economically Developing Countries Officer. As ISB provided the platform and opportunity for him to develop several international collaborations, he is convinced about the role of ISB in connecting researchers from all over the world and from different areas of research across the society. He further believes that exchange between the different disciplines within biomechanics and the society will foster excellent research in our field.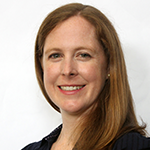 Katherine Boyer
Dr. Katherine Boyer is an Associate Professor in the Department of Kinesiology at the University of Massachusetts-Amherst and an adjunct in the Department of Orthopedics and Physical Rehabilitation at UMass Medical School. Katherine received her PhD in the Human Performance Lab at the University of Calgary and was a Postdoctoral fellow and Research Associate at Stanford University. Her research focuses on the mechanisms underlying the loss of function associated with aging, pain and muscle fatigue and the development of interventions to improve mobility deficits. Katherine has been a member of ISB since 2005. The opportunity to learn about research cultures and priorities on different continents with ISB has been important to her career development. If elected, she would like to focus on re-building opportunities for international collaboration as pandemic-related travel limitations ease. This would include elevating the profile of the existing travel and development grants and working to identify new opportunities to promote international training for student and early career ISB members.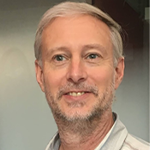 Tim R. Derrick
Tim Derrick is a Professor in the department of Kinesiology at Iowa State University. He received his PhD from the University of Massachusetts in 1996 and his BS and MS degrees from the University of Oregon. His research is focused on improving human health by gaining an understanding of how forces acting on the human body can be modified to reduce the potential for injury or increase the potential for positive changes in biological tissue, especially bone.
Tim attended his first ISB conference in Jyväskylä, Finland in 1995 and has presented his research 16 times at ISB conferences. He chaired an ad hoc committee of the ISB concerning recommendations of the reporting of intersegmental forces and moments in human motion analysis and held a tutorial on this topic at the ISB/ASB conference at the University of Calgary, 2019. Tim's research utilizes a blending of cadaver, musculoskeletal and finite element models to examine stress fractures in runners and older adults as well as the function of the foot during gait. It is his experience that being a council member has enabled him to contribute to issues that may be hindering the expansion and strengthening of our field.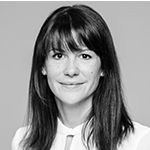 Sina David
Sina David holds a Master's degree in Sports Medical Training and Clinical Exercise Physiology. In 2018 she completed her PhD in Biomechanics at the German Sport University in Cologne. From 2018 to 2020 she worked at the Institute of Biomechanics and Orthopedics in Cologne as a research scientist with a focus on sports technology, sports and clinical biomechanics. Since November 2020 she holds a position as Assistant Professor at the Department of Human Movement Science at the Vrije Universiteit Amsterdam. There her research focuses on the improvement of rehabilitation and prevention of movement disorders and the transfer of lab technology into real-world scenarios.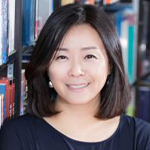 Jennifer H. Shin
Jennifer H. Shin is a professor in Mechanical Engineering Department at Korea Advanced Institute of Science and Technology (KAIST). She received B.S. (98), M.S. (00), and Ph.D. (04) in Mechanical Engineering Department at MIT. Jennifer's research interests center around the emerging interdisciplinary mechanobiology, aiming to find links between the pathophysiological responses and the physical stresses at the cellular level through quantitative experimental and analytical tools. She has been an active board member for seven academic societies across the fields of core mechanical engineering and biomedical engineering in Korea. As a founding board member of the Korean-American Biomedical Engineering Society, she has been a key liaison in organizing the annual joint BME workshops since 2013. She has also served as an organizing committee member for many international conferences. Jennifer is an enthusiastic supporter of ISB and has been the Affiliated Societies Officer in the Executive Council since 2019. If elected, it would be her honor to serve another term to contribute to promoting and stimulating the international outreach of the ISB.
Clare Milner
Clare Milner is Associate Professor and PhD program director for rehabilitation sciences at Drexel University, USA. She completed her PhD at the University of Leeds, UK and received post-doctoral training at the Pennsylvania State University, USA and the University of Delaware, USA. Her research interests are in gait biomechanics, including the biomechanical etiology of running injuries and the biomechanics of daily functional activities in older adults and people with movement limitations. Clare has substantial experience contributing to professional societies, including as annual meeting program chair for the American Society of Biomechanics and topical representative for biomechanics and neural control of movement for the American College of Sports Medicine. She has been a member of ISB since 2000 and is honored to be nominated for Council membership. Clare looks forward to the opportunity to broaden her service to the international biomechanics community and contribute to the continued success of the ISB as we emerge from the isolation of this pandemic.
Felipe P Carpes
Dr. Carpes is an Associate Professor at the Federal University of Pampa, Brazil. He is currently part of the ISB council and served as President of the Brazilian Society of Biomechanics in addition to other directory board roles. His research focuses on developing a basic understanding of the biomechanics of human movement with studies in humans and other pre-clinical models and applying this information to training and rehabilitation. He has continuously collaborated with scientists from different countries and provided mentoring to the establishment of new research labs and national biomechanics societies. As a member of the ISB executive council he will continue working to promote the representation of the ISB members in the decisions of the council, to stimulate interactions among scientists and students from different continents, especially those classified as EDC, and to increase the participation of students and researchers from different countries in the ISB activities.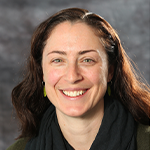 Elizabeth Clarke
A/Prof Elizabeth Clarke is Director of the Murray Maxwell Biomechanics Laboratory at the Kolling Institute, University of Sydney, Australia. She has backgrounds in Biomedical Engineering and Science and was awarded her PhD in Biomechanics in 2008. Her diverse research program spans injury, tissue engineering, orthopaedics and soft tissue biomechanics, with a focus on ligament and tendon injuries.
Elizabeth has served on the ISB Council for the past 4 years as the Technical Groups Officer, and she is keen to continue serving ISB in this role. Elizabeth has contributed positively in this portfolio, for example, overseeing group establishment, updating Society documents, communicating with the Technical Groups on funding to improve transparency, and facilitating knowledge sharing between the Technical Groups.
Elizabeth is also a passionate advocate for gender equity and would promote gender balance and opportunities for women in the biomechanics community; e.g. editorial and committee positions, and conference speaker representation. She is also a keen supporter of developing opportunities for graduate students and early career researchers.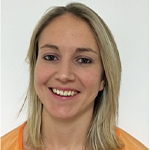 Hannah Rice
I am a Senior Lecture in Biomechanics at the University of Exeter (UK). I completed two postdoctoral positions in the USA, with Professor Joe Hamill at the University of Massachusetts Amherst, and Professor Irene Davis at the Spaulding National Running Center, Harvard Medical School. My research interest is in understanding mechanisms for the development of lower limb overuse injuries, with a particular focus on stress fractures of the tibia and metatarsals. My research so far has involved recreational and elite runners, and military recruits. I am working to explore approaches to estimate the stresses experienced by the tibia and metatarsal bones during human movement. This involves gait analysis, inverse dynamics, musculoskeletal modelling, beam theory and finite element analysis. The overall goal is to improve understanding of why these injuries occur so that interventions can be identified that reduce their risk.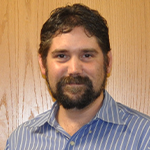 Zachary Domire
I am currently an Associate Professor of Kinesiology at East Carolina University. I received my Ph.D. in kinesiology from The Pennsylvania State University and completed post-doctoral training in biomedical engineering at The Mayo Clinic. I direct the Performance Optimization Laboratory at ECU. Our mission is to help various populations function at their personal best. We work with athletic and military populations in a more traditional sense of performance, but also with older adults and with various other clinical populations to performance at their personal best. I am specifically interested in the material properties of soft tissues and the relationships to performance and injury risk. I am also investigating postural control as a metric of mTBI. I attended my first ISB Congress in 1999 as a graduate student. My experiences at this meeting helped shape my interest in pursuing biomechanics research as a career. Since this meeting, I have attended whenever possible. This year will be my sixth consecutive and the eighth of the last ten congresses that I have been lucky enough to be able to attend. I have served on the ISB Student Grant Committee. This work has reinforced my view of the great potential of the ISB to help develop the careers of young biomechanists and increased my motivation to serve the ISB. I view serving on the council as an opportunity to give back to a society that has made a big impact on my career. I would be particularly excited to work on initiatives to enhance research in economically developing countries and encourage international travel for students.
---
Student Representative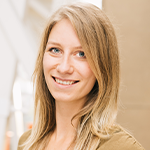 Anja-Verena Behling
I am going to commence my PhD at the University of Queensland (Brisbane, Australia) in collaboration with Queen's University (Kingston, Canada) this Summer. So far, my education has allowed me to live and work in clinical and research-based settings in Germany (German Sport University Cologne), Canada (University of Western Ontario and University of Calgary), Portugal (University Tras-os-Montes), Switzerland (Children's Hospital St. Gallen) and Lithuania (Lithuanian Sports University).
The collaboration opportunities I had in the past strengthened my firm belief that they are an absolute necessity to conduct novel and cutting edge research in such an interdisciplinary field as biomechanics. From personal experience, I believe it all starts with open communication among peers as well as across hierarchical structures. This creates the groundwork to promote opportunities for students of any race, sex, geographical area or social background.
I have gathered experience in supporting scientific conferences as part of the organizing committee for the FBS 2019 (Kananaskis, Canada) and was a volunteer for ISBS 2017 (Cologne, Germany) and ISB 2019 (Calgary, Canada). During my time as the FBG Student Representative for the past two years, I was able to successfully introduce a student logo competition and to increase the group's social media presence. All measures were taken with the aim to create a bigger stage for student matters and broadcasting group specific news.
My aspiration as Student Rep for ISB would be to act as the easily approachable contact for students who want to get involved in the biomechanics community and to provide unforgettable and inclusive student experiences during conferences.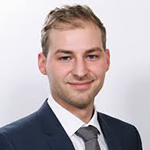 Patrick Mai
Patrick Mai graduated from the Sports Medicine Technology program at the University of Applied Sciences Koblenz in 2016. During his internship at the Norwegian Sports University, he discovered his passion for research in the field of sports biomechanics. From 2017 to 2019, he completed his M.Sc in human technology in sports and medicine at the German Sports University in Cologne. Since 2019, Patrick has been working as a Ph.D. student at the Institute of Biomechanics and Orthopedics under the supervision of Uwe Kersting and Steffen Willwacher. His current research focuses on the individualization of running shoes concerning injury prevention. He is also working in the field of musculoskeletal modeling and the development of new methods. In addition to his doctoral work, Patrick conducts performance diagnostics for the Rhineland Olympic Training Center. Besides his research interests, he is a passionate ice hockey player and running enthusiast.