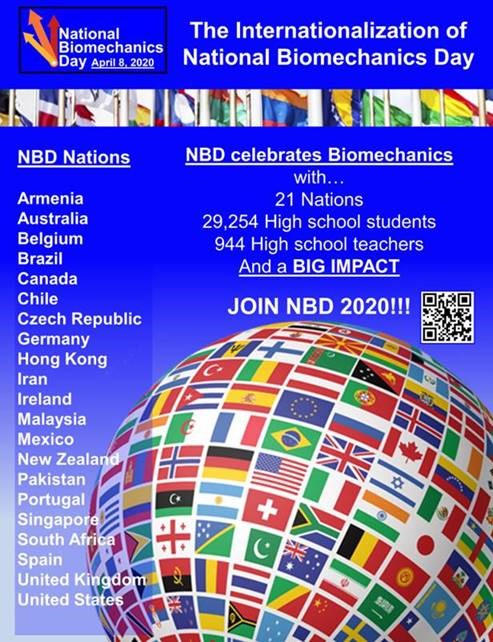 Dear Friends and Colleagues in the International Society of Biomechanics,
National Biomechanics Day (Website) is entering its fifth year of introducing Biomechanics to high school students and their teachers. We have enjoyed showing our science to nearly 30,000 youngsters which we think will have a future impact on Biomechanics.
Please see the invitation to join NBD 2020. National Biomechanics Day is a unique event because we all do it together. NBD provides a platform upon which we unite into one synchronized, worldwide celebration of Biomechanics. We hope you join us this year.
Thank you so much,
Paul DeVita, Ph.D.
Leroy T. Walker Distinguished Professor of Kinesiology and Founder/Director, National Biomechanics Day