September 2021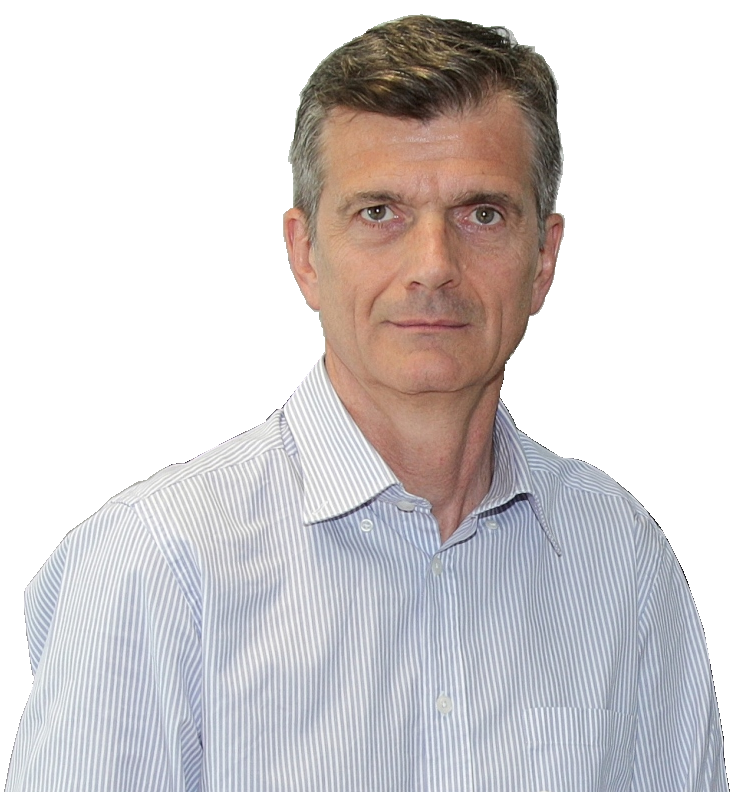 Prof Alberto Leardini, ISB President
Dear ISB members,
This is my first President's Blog, and I am moved and thrilled at the same time. I never thought I would be in this position when I started to write simple software programs for the gait lab of this research centre 31 years ago, working at this very desk. Looking back, my career has been shaped by a huge number of great opportunities, exciting projects, inspiring meetings and conferences, as well as clever and caring people who have guided and trained me. I have witnessed amazing developments in technology and computing; I have been part of a number of stimulating societies and worked with many renowned biomechanical experts, dozens of motivating colleagues, and many nice friends. The more I think about it, the more I realise how fortunate I have been. No plans at all were made at the beginning. There was just my optimistic, energetic, and passionate response to what I was given, year after year. It is my great honour and pleasure to keep serving this community to the best of my abilities.
I would like to begin by thanking the presidents and all the councillors of the previous term. They have guided the International Society of Biomechanics during what may well have been the worst international scenario ever for us. They have faced the pandemic-related crisis with the necessary caution, leading the ISB through this critical time with great skill and care: thanks to them, negative repercussions have been minimal. In particular, Toni Arndt guided this community professionally, carefully, and smoothly in these past two years. At the same time, he has organized a fantastic Congress, despite having to prepare for two radically different scenarios: at the beginning, one for the in-presence format as usual, and then one for the online format, something that nobody had had to deal with before in ISB history. Despite the obvious difficulties, we must all be grateful to them: ISB has made great progress in the past two years. I hope to follow in their footsteps in the best possible way; the new council looks very competent and motivated enough to continue on this track and to create new opportunities.
Toni has also been very fair and wise. His Blogs on our initiatives and the pandemic have accompanied our work. As he has reported, we all have experienced discouragement, frustration, sadness, and fear in these two past years. Many of our habits and certainties have been knocked down. Many of our own and colleagues' families have been through bereavement and loss; we offer all our sympathy to them. Also, the world of research has experienced a unique and unpredictable situation. Our relations with colleagues and contacts with students have been, in a way, demolished. Our activities in the laboratories have been hindered. For those working in close contact with clinical centres, biomechanical analyses with patients have been cancelled. Many situations we took for granted have just collapsed.
This was the atmosphere and my mood when I got to Stockholm last July. I thought it would be good to accompany Toni and his team on this adventure, so I decided to attend in person. The huge conference rooms, usually crowded and noisy at the traditional ISB Congresses, were empty and quiet. No food, no sponsors, no exhibits, no posters, but particularly none of the old friends and colleagues from all continents, no students looking for an opportunity to chat, no familiar vendors at the booths. That view deeply struck me. Of course, it was no different from what all parts of the world and all scientific communities were and still are suffering. On the other hand, the relief came when I realised how carefully and professionally a small group of people was operating. Together with a great technical staff, the local team was working very hard to allow hundreds of ISB members to connect, speak, and learn in those five days. As usual, but differently, maybe even better in some respects. These people just believed that it was possible, and eventually, they overcame problems and inconveniences, continuing with calm and passion even in the face of many troubles. The result is that we enjoyed a lovely congress, with hundreds of presentations, intriguing debates, and masterful lectures. The first online experience was a success, and you all have seen it. You did not see the very nice friendship and collaboration that those few from the council present in Stockholm have also demonstrated.
What could be worse than this global crisis? Only the disaster of wasting this time without learning something from it. There are still many problems, public healthcare systems are in trouble, research and education are still weakened, and Covid-19 is still among us. But many people have learned the lesson, are not discouraged, and are facing everyday issues more aware of the value of daily happenings and of the people who are close to us. They have taken the crisis as an excellent opportunity to change, and they have developed novel ways to do what we have to do. I love this quote from a song by the legendary Leonard Cohen: "There is a crack in everything. That's how the light gets in" [listen the song here].
A tough period lays ahead of me, of our gorgeous little community of scientists, and the entire world's population. We shall not forget what happened, but rather believe it is possible to do normal things even better. We shall not isolate ourselves, but keep seeking each other's company, working together, connecting, and visiting across the world, as usual, as soon as it becomes possible. This is not just strategic, and it is the core of any research-related activity. ISB is working now in this direction, with this spirit, and several in-person events are being organized.
Please keep your agenda free for WCB, July 2022, and ISB Congress, July 2023! Our friends in East Asia are looking forward to welcoming us.
Sorry to be long, much shorter next time. Take care!
Alberto Leardini, ISB President
It is with great pleasure that we announce Bertec Corporation as the newest Gold Level sponsor to provide support to the ISB.
Please read on for an overview of Bertec's biomechanical history and contemporary offerings.
Bertec's products have represented a legacy of excellence in biomechanics for over thirty years. We provide solutions founded in accuracy and precision. Our engineering is trusted worldwide to enable a deeper understanding of human movement in research, performance, and clinical applications. Bertec portable and fixed force plates are designed for gait, balance, and performance analyses. Our patented strain gauge technology, innovative transducer designs, and quality manufacturing help you capture the highly accurate data needed for your research. Bertec force plates lead the industry in center of pressure and force measurement accuracy with negligible crosstalk, drift, and signal interference. Analog signals sampled internally at 1000Hz are immediately processed by our custom electronics into digital data impervious to degradation.
Bertec Fully Instrumented Treadmill with Instrumented Handrails as an Option. The Bertec Fully Instrumented Treadmill allows researchers to reduce gait laboratory space requirements and remove the limitations inherent in a traditional gait walkway. The unique design results in superior dynamic characteristics and a high natural frequency making it the best research-grade fully instrumented treadmill available on the market and the only one with the option for instrumented handrails!
Bertec's Instrumented Stairs with Instrumented Handrails as an Option. A one-of-a-kind solution. Measure ground reaction forces and assess mobility on customizable instrumented stairs. Because the stairs are on wheels and the force plates are easily detachable, the instrumented stairs have maximum portability. Use stand-alone force plates or add instrumented handrails to capture upper arm data as well.
Immersive Labs. Bertec Immersive Labs is an integrated research system for research grade kinetic and kinematic movement analysis with visual and audio feedback in real time. The product integrates an instrumented treadmill, 3D motion capture system, and an immersive environment with controlled visual and auditory feedback, making this one of the most advanced systems for locomotion and balance research.
---
Contributed by Janet Dufek (sponsorship officer)
ISB welcomes two new members to our affiliated societies!
South African Society of Biomechanics (President: Dr. Helen Bayne, University of Pretoria). Learn more by visiting the SASB website.
Korean Society of Biomechanics (President: Dr. Jung Kim, KAIST). Learn more by visiting the K-SBM.
---
Contributed by Jennifer Shin (Affiliated Societies officer)
Congratulations to all our award winners at the recent ISB Congress in Stockholm.
David Winter Young Investigator Award (podium)
Arnault Caillet
Development of a high-density EMG-driven Hill-type muscle model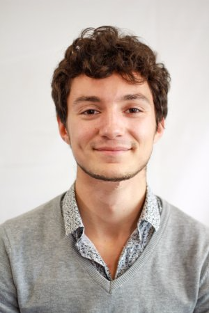 Arnault Caillet, a second-year PhD student, is part of the Structural and Computational biomechanics research group at Imperial College London. He holds a General Engineering MSc from École Centrale de Lyon in France and a Structural Engineering MSc from Imperial College London. He started his PhD in the Department of Civil and Environmental Engineering in October 2019 under the supervision of Dr Luca Modenese, Dr Andrew TM Phillips and Prof Dario Farina after preliminary collaborations, modelling the foot-ground contact for human walking and running, and investigating neuromusculoskeletal models of healthy individuals to simulate human gaits. He is now developing a novel motor unit Hill-type model, driven by decomposed high-density EMG signals, which connects the spinal synaptic current to the motoneuron pool of the muscle to its contractile machinery with detailed models of the muscle excitation-contraction coupling properties. This model finds relevance in the investigation of the neuromechanics of human skeletal muscles in vivo, in brain-machine interfacing or in exploring how the motoneuron activity influences motor function.
---
David Winter Young Investigator Award (poster)
Linus Awuniji
The functional role of collagen content in the human cartilage cell microenvironment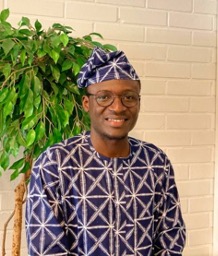 Linus Awuniji holds a Bachelor of Mechanical Engineering degree with first-class honors. He graduated top of his class, receiving the Nigerian Society of Engineers (NSE) prize for academic excellence in 2015. Driven by an interest in the application of engineering skills in medicine, in 2020, he completed an MSc. Medical Physics degree via a scholarship from the University of Eastern Finland, where he is also currently studying for a Ph.D degree. Linus' project seeks to develop a near-infrared (NIR) spectroscopy-based machine learning method to estimate the biomechanical properties of human and engineered cartilage tissue. He hopes this project could lead to a fast and accurate means for non-destructive estimation of cartilage tissue integrity. This method could be used for early diagnosis of musculoskeletal diseases such as osteoarthritis. Linus has also presented his work at the Annual Orthopedic Research Society (ORS) meeting, Phoenix, AZ, 2020. Recently, his work was accepted for publication in the Acta Biomaterialia Journal.
---
David Winter Young Investigator Award (poster)
Barbara Postolka
Tibio-femoral kinematics of natural versus replaced knees–A comparison using dynamic video fluoroscopy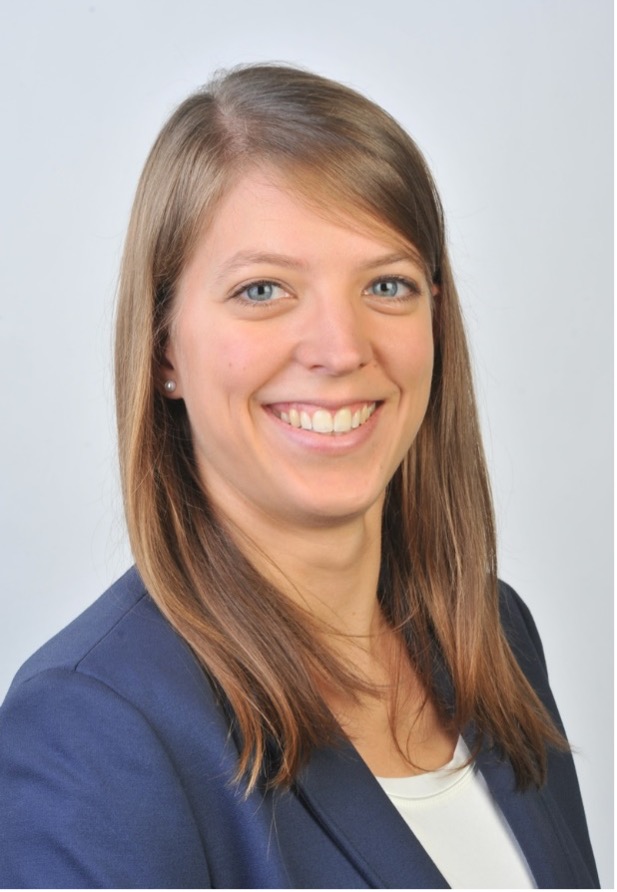 Barbara Postolka received her M.Sc. in human movement sciences and sports with a focus in biomechanics from ETH Zürich, Switzerland in 2015. During her Master studies, she spent three months at the University of Wollongong, Australia, for a research internship under the supervision of Prof. Dr. Julie R. Steele. In 2021 she completed her Ph.D. at the Laboratory for Movement Biomechanics, ETH Zürich, Switzerland led by Prof. Dr. William R. Taylor. Using a unique moving fluoroscope, her Ph.D. research aimed to gain an improved understanding of the in vivo knee joint motion, with a special focus on the role of limb alignment and activity on tibio-femoral kinematics. In her research she is interested in the movement and musculoskeletal loading conditions in both, healthy and pathological subjects, to gain an improved insight into injury mechanisms and joint pathologies and thereby supporting clinical decision making.
---
ISB World Athletics Award for Biomechanics
Michael Asmussen
The "spring-like" function of the subtalar joint to maintain stability during running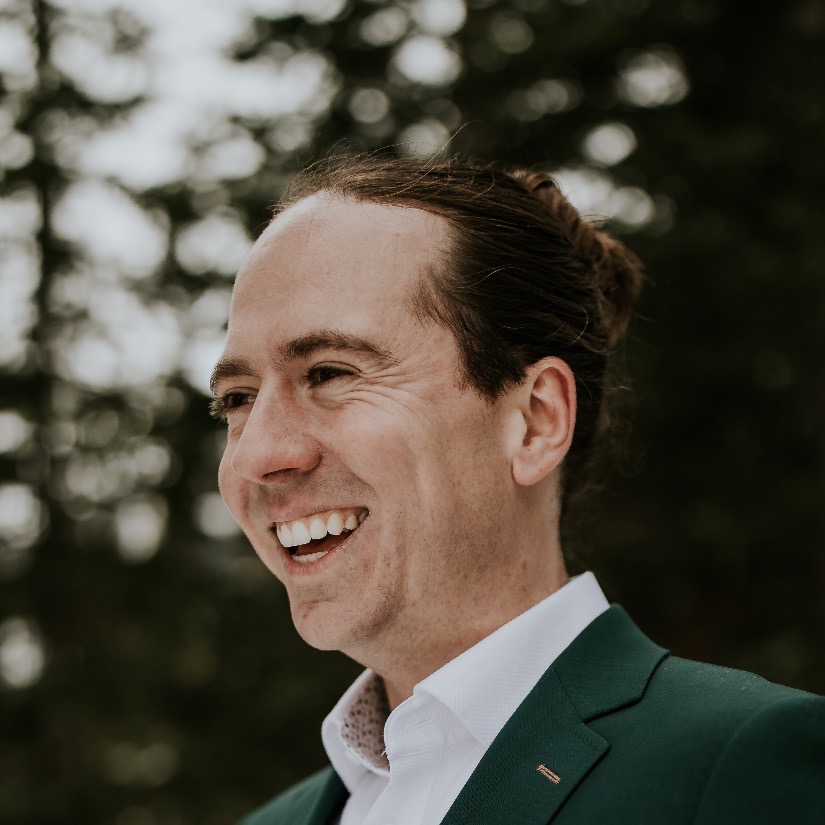 Born and raised in Schreiber, a small town in Northwestern Ontario, Canada, Dr. Michael Asmussen gained a passion for running. After concluding a very mediocre university running career, he found an interest in research with the selfish goal of becoming a faster runner and completed a Master's degree at Lakehead University and a PhD at McMaster University before becoming a postdoctoral fellow at the University of Calgary studying locomotor biomechanics. Dr. Asmussen is an Assistant Professor and Canada Research Chair at Mount Royal University (MRU), an undergraduate-only university located in Calgary, Canada. At MRU, Dr. Asmussen leads the Foot-Ankle Stability (FASt) Lab where his research focusses on the role that active and passive structures play in our ability to walk and run across the lifecycle.
---
Promising Scientist Award
Lizeth Sloot
Individualized assistive technology to restore mobility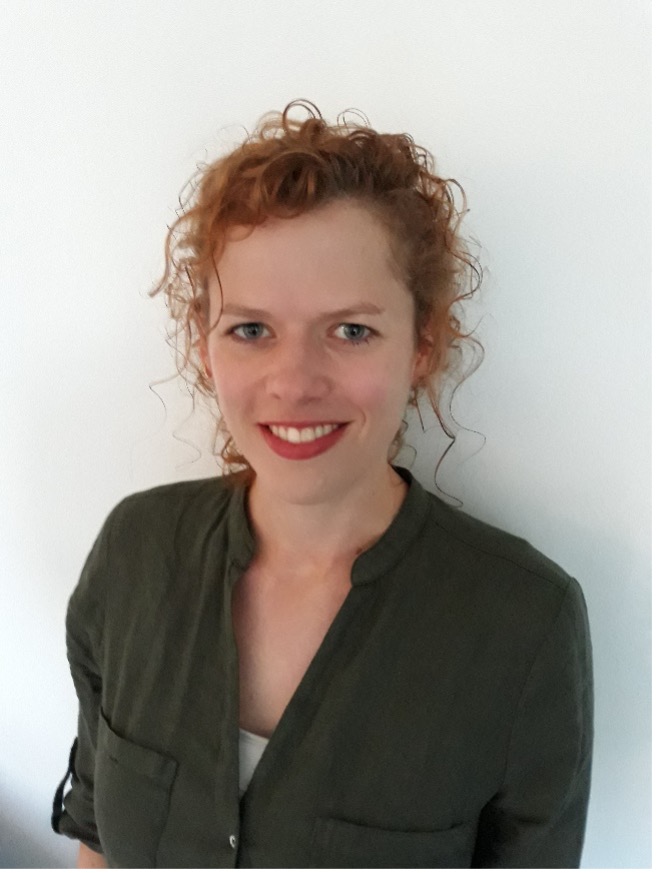 Lizeth Sloot is a junior research group leader in Computational Biomechanics at the ZITI Institute of Computer Engineering at Heidelberg University. Her research concentrates on the precise biomechanical assessment of motor impairments to aid the development of individualized interventions for persons with limited movement ability. After finishing a Masters in medical physics, Lizeth was awarded her PhD in rehabilitation medicine cum laude from the VU University Amsterdam in 2016. Her doctoral work focused on the application of instrumented assessments, robotic perturbations, and neuromuscular models to characterize movement impairments in children with cerebral palsy to inform their treatment plans. Lizeth applied this biomechanical expertise during her postdoctoral fellowship at the School of Engineering and Applied Sciences at Harvard University, where she evaluated the rehabilitative application of wearable exosuit technology to augment the walking ability of post-stroke patients. Since 2019, Lizeth analyses the decline in movement as we get older, to inform the development of smart robotic assistive systems within the inter-institutional HeiAGE project at Heidelberg University. As part of this work, she develops balance assessments that are applicable to understudied dynamic movements such as sitting down, and studies the effectiveness of conventional and active assistive devices to improve mobility and balance using a robotic rollator simulator.
---
Carlo De Luca Emerging Scientist
Tom Buurke
The neuromechanics of adaptive dynamic balance control in human walking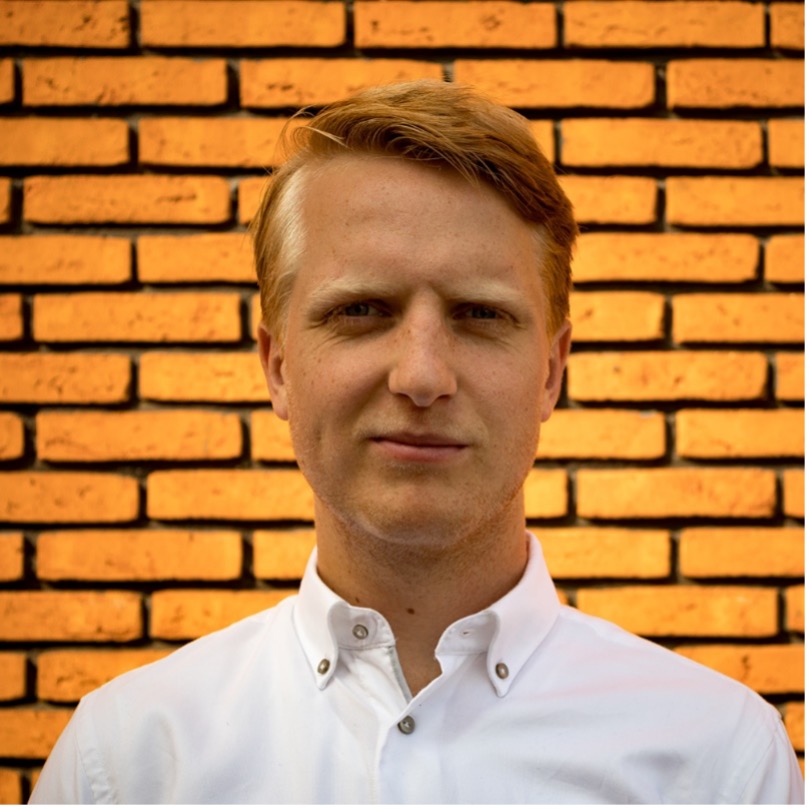 Dr. Tom Buurke is a human movement scientist, specialized in the neuromechanics of dynamic balance control in human walking. He obtained his PhD from the University of Groningen with Cum Laude honours in 2020 with the thesis 'Adaptive Control of Dynamic Balance in Human Walking' under supervision of dr. Claudine Lamoth, dr. Lucas van der Woude and dr. Rob den Otter. During his PhD, Tom was a visiting scholar in dr. James Finley's lab at the University of Southern California. Currently, Tom is a postdoctoral fellow in dr. Friedl De Groote's lab at KU Leuven, where he works on predictive simulations of dynamic balance during walking in people post-stroke, funded through an individual postdoctoral fellowship by the Research Foundation Flanders (FWO).
---
Jacqueline Perry Emerging Female Scientist Award
Taylor Dick
Muscles, models, and missed steps: using imaging to explore neuromotor function during steady and perturbed locomotion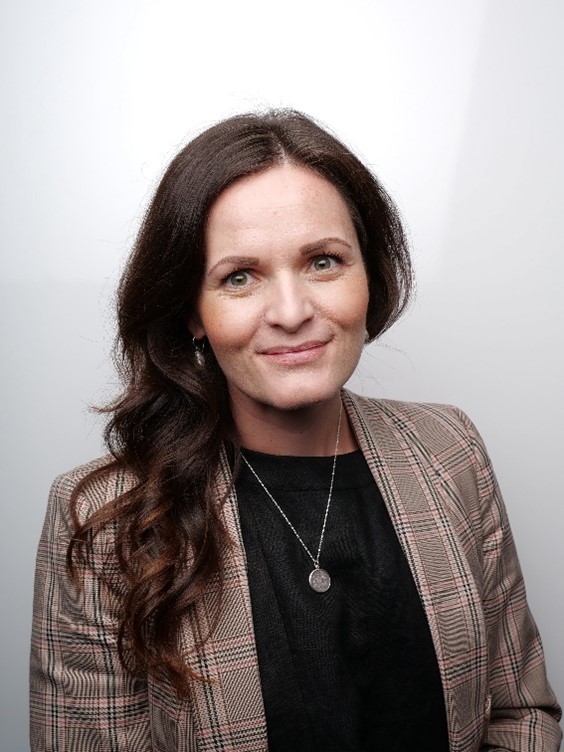 Taylor Dick is a Lecturer in The School of Biomedical Sciences and head of the Neuromuscular Biomechanics Laboratory within the Faculty of Medicine at The University of Queensland, Australia. She was awarded her PhD in 2016 from Simon Fraser University, Canada. Her PhD research, in partnership with Harvard University, focused on developing an experimental and modelling framework to predict in vivo motor function using advanced image-driven Hill-type muscle models. Following this, she conducted her postdoctoral research in Biomedical Engineering at North Carolina State University- University of North Carolina (2016-2017) where her research aimed to understand the neuromuscular mechanisms that humans use to recover from perturbations and exoskeleton assistance during locomotion. Taylor's research group is interested in the neuromuscular and biomechanical mechanisms that underlie healthy and pathological locomotor function. Her team develops new imaging methods and modelling frameworks to answer fundamental questions about how movement underpins evolution, health, and disease, with findings that have application across a broad range of areas. Her research aims to unveil the mechanisms of how muscles work in the body; how muscle-tendon properties and function adapt to external challenges such as size, age, and disease; and how wearable assistive technologies alter the function of musculoskeletal structures. Taylor is passionate about providing opportunities for young girls to engage in STEM and promoting the cross-pollination between the human and comparative biomechanics fields.
---
Contributed by Tim Derrick (Awards Officer)
EDC activities during the XXVIII Congress of the International Society of Biomechanics
Despite the challenges of holding a digital congress, ISB could successfully support biomechanists from EDC with two awards. First, ISB sponsored a Developing Countries Student Travel grant and second, ISB performed the Developing Countries Grant Competition (DCGC), which was generously sponsored by VICON and Tekscan.
In total, we received 45 eligible applications from ten different EDC for the Developing Countries Student Travel grant. Based on the quality of their abstracts, ISB awarded 21 applications with a registration weaver so that students could attend the digital congress.
For the DCGC, we received ten applications from five different EDC (Benin, Brazil, China, India, Malaysia). The ten applications were reviewed by six independent reviewers based on their objective, methods / feasibility, novelty, contribution to the field, and promotion of Biomechanics in EDC. From the ten applications, five applicants were selected to present their projects at ISB2021 in a DCGC award session. In this award session the EDC researchers presented and discussed their upcoming projects and were re-evaluated. ISB warmly congratulated Dr. Ganesh M. Bapat from India for winning the 1st place DCGC and we also congratulate the remaining four researchers for winning the 2nd to 5th place DCGC.
---
Contributed by Daniel Hahn (Economically Developed Countries officer)
Congratulations to the winners of the 3rd ISB-sponsored Motor Control Group Student Award: Ms. Lea-Fedia Rissmann, Master's student in the Sport & Exercise Science for Health and Performance program at the Ruhr-University Bochum (Germany), and Mr. Matthew Slopecki, Ph.D. student in the Biomechanics of Occupation and Sport Laboratory in the Department of Kinesiology and Physical Education at McGill University (Canada). The winners were awarded the 2021 Motor Control Group Student Award for their abstract submissions "Corticospinal excitability during and after stretch-shortening cycle contractions compared with pure shortening contractions" and "Uncontrolled manifold analysis of effects of different fatigue locations on coordination during a repetitive pointing task", respectively. For more details, see http://mcg.isbweb.org/news-isb-rissmann-slopecki.html
This is the third edition of the Motor Control Group Student Award sponsored by ISB. The 250 US $ award aims at encouraging the participation of students and young investigators in Motor Control research.
We look forward to meeting again in 2022, whether in person or virtually, to talk about Motor Control in various areas and applications of Biomechanics. Check our website for updates!

ISB Technical Group in Motor Control
---
Contributed by Tung-Wu Lu (Technical Groups Officer)
Did you know that the ISB has many student grant opportunities?
As part of it's mission to promote biomechanics and encourage international collaborations among scientists in the field the ISB supports several student grant opportunities. There are three grant opportunities with upcoming deadlines on December 16th, 2021. These are the Matching Dissertation grant, the International Travel grant and the International Affiliate Development grant. September is the perfect time to start planning if you are interested in applying for any of these opportunities.
The Matching Dissertation grant is open to all doctoral students with the goal of providing financial support for the completion of their proposed project. This grant does require a student with their advisor to identify a matching source of funding. There are many possible sources for matching funds and not all institutions or departments advertise these widely so before you discount the opportunity it's wise to ask around.
The International Travel grant is open to any ISB student member to travel abroad experience science in another country. Typical visits are 4 -6 weeks in length and a relevant and feasible project to be completed in that time needs to be defined. Now is the time to start dreaming of where you'd love to travel after 17 or 18 months of lockdowns, travel restrictions, research shut-downs and virtual meetings. Finding a place to visit might feel intimidating but start with a conversation with your advisor about what skills you are interested in learning and parts of the world you'd like to visit. You might be surprised to learn of how many ISB friends and collaborators they have and they may be able to set up an initial email conversation about a possible visit somewhere. You can also browse through the ISB member directory on the ISB website. Did you know that Full members can add a mentor status (e.g. available/not available) and primary interests to their profile (hint, hint, to any mentors reading this)?
The International Affiliate Development grant is open to students from low income or restricted currency countries to enable them to spend time in an established biomechanics lab o attend a relevant training course. Unlike the International Travel grant a project does not need to be defined in detail. For the IADG, the student should outline the learning objectives of the visit, their career objective and how the newly acquires skills or training opportunity will help them achieve their career goals. Interested students may also reach out to the Student Awards Officer, Katherine Boyer with any questions. To identify a potential visiting lab, student should begin with a conversation with their advisor. In addition, students can browse through the ISB member directory on the ISB website to identify ISB member labs that may be open to hosting students.
Learn more in the ISB website!
---
Contributed by Katherine Boyer (Student Awards Officer)
The South African Society of Biomechanics (SASB) was officially formed in 2021 and is an affiliate society of ISB. The mission of SASB is to advance the field of biomechanics in South Africa by supporting high quality research and promoting the translation of research into practice by (i) providing a forum for the exchange of knowledge on biomechanical theory and application, (ii) supporting the training and education of student biomechanists, and (iii) facilitating networking between practitioners, researchers, institutions and industry.
To this end, the 1st Conference of the South African Society of Biomechanics will be held as a virtual conference on 28-29 October 2021. Attendees will hear from leading international experts about their journey to the frontiers of biomechanics and the foundations they had to build along the way. There will be two practical workshop sessions: one on musculoskeletal modelling simulations and the other on fundamental steps for processing and analysing biomechanical data. Oral presentation sessions will feature up-and-coming biomechanics researchers from South Africa and around the world.
Registration for the conference is free and exclusive to SASB members. Membership is open to anyone with an interest in biomechanics, regardless of geographic location, who wishes to participate and contribute to achieving the mission of SASB. Further membership details are available on the SASB website: biomechsa.org. Follow the Society on Twitter (@Biomech_SA) for up-to-date news.

---
Contributed by Helen Bayne (South African representative)
Dear ISB Council members.
Vijay here, from TamilNadu Physical Education and Sports University, Chennai, India. I am a MPhil scholar in the Department of Sports BIomechanics and Kinesiology. I feel happy and honoured to be part of the Executive council as the appointed Social media representative.
As the social media representative, I think we can use social media to interact with our audience, engage them in our activities and grow biomechanics into a global movement. Indeed, social media for NGOs is absolutely essential. Here are the key benefits of expanding our social media presence, we can:
1. Share our work to a global audience;
2. Grow interest in our cause;
3. Get to interact with members & supporters; and
4. Generate a global conversation!
Social media has become an integral part of our daily lives. Almost everybody who has access to the internet also has an account in one of the many social media networks that exist. For this reason, we should not pass the chance to use them for our causes as well. It has been 48 years since the formation of ISB and my first duty as social media representative I would like to get all our ISB social media handle (Facebook, Twitter, Instagram and LinkedIn) verified as no organisation or Society linked to Biomechanics has a verified social media handle and I think the ISB should begin the trend. Would like to know the views and comments of fellow members. Make sure yo connect with ISB by liking our ISB Facebook Page, following our Instagram page, joining the Student Members Facebook Page, joining the LinkedIn group, and following ISB on Twitter. Please reach out to me with any comments, questions, suggestions, or just to talk.
You can contact me at: This email address is being protected from spambots. You need JavaScript enabled to view it.
Regards
---
Contributed by Vijay Dhamodharan (Social media officer - appointed)
We would like to thank all the attendees to our latest symposium on Motor Control in Biomechanics, which was hosted in conjunction with the XIX Congress of the Brazilian Society of Biomechanics (XI CBB), the XI Applied Neuromechanics Symposium, and the III Latin-American Meeting of Biomechanics.
The symposium featured internationally distinguished researchers in the field of Motor Control and Biomechanics in two sessions:
Rehabilitation
Dr. Matt Jordan, University of Calgary (Canada). "The Hamstring Conundrum: A Data-Informed Approach to Graft-Specific Rehabilitation after ACL-Reconstruction:
Dr. Daniela Vaz, Federal University of Minas Gerais – UFMG (Brazil). "The Biomechanical Body in Context: Challenges for an Ecological Understanding of Functioning"
Dr. Lilian Teresa Bucken Gobbi, São Paulo State University (Brazil). "Gait rehabilitation in Parkinsons Disease: A Motor Control Perspective"
High-Performance Sports
Dr. Jill L McNitt-Gray, University of Southern California (USA). "Control and Dynamics of Human Movement in Context"
Dr. Michael Hiley, Loughborough University (UK). "How do Gymnasts modify Technique in a Task with Uncertain Initial Conditions"
Dr. Herbert Ugrinowitsch, Universidade Federal de Minas Gerais (Brazil). "Motor Control and Biomechanics: Training to Adaptation in Open Sports Motor Skills"
We would like to thank the organizers of CBB 2021, in particular Prof. Dr. André Gustavo Pereira de Andrade and Prof. Dr. Felipe Pivetta Carpes, for this wonderful opportunity.
We would also like to thank all the attendees to our past meetings at the 2021 ISB Congress and iFAB Congress, as well as the ISB for their continuous support.
Symposium at ISB 2021

Symposium at iFAB 2021

July 2021

See Info here

See flyer here

April 2021

See Info here

See Flyer here
We look forward to meeting again in 2022, whether in person or virtually, to talk about Motor Control in various areas and applications of Biomechanics. Check our website for updates!

ISB Technical Group in Motor Control
---
Contributed by Paola Contessa
We are looking forward to seeing you in Japan soon!!
17th International Symposium of 3-D Analysis of Human Movement [3D-AHM 2022]
Jul 16-19, 2022
Tokyo University of Science, Tokyo, JAPAN.
---
Contributed by Tung-Wu Lu (Technical Groups Officer)
The Hand and Wrist Biomechanics International (HWBI) had a successful virtual symposium in conjunction with XXVIII Congress of the International Society of Biomechanics (ISB) headquartered in Stockholm of Sweden during July 25-29, 2021. HWBI is grateful to ISB for sponsoring the HWBI program and providing the platform for our scientific exchange.
The Program Committee led by Frederic Werner, Angela Kedgley Ronit.
Wollstein and Zong-Ming Li put together a scientific program composed of keynote lectures, podium presentations, a membership meeting, an award session, and networking opportunities. The program booklet can be found https://www.hwbi.org/symposium/2021. The presentations were engaging with excellent interactions although some speakers, moderators and audience have to manage the inconvenient time zones.
Inspiring keynote lectures were delivered Kan-Nan An, PhD, Marc Garcia-Elias, MD, and Veronique Feipel, PhD on a history of hand/wrist biomechanics, wrist kinetics and clinical applications, and recent advances of wrist biomechanics, respectively. The scientific sessions cover hand biomechanics, wrist kinematics, carpal bone motion, hand-wrist interaction, modeling, imaging, motor control, hand arthritics, surgical technique, prosthesis, and other hot topics. We selected three Young Scholar Awards -- first place by Vasiliki Vardakastani from United Kingdom by monitoring development in children using hand function, second place by Guido Geusebroek from the Natherlands by investigating force transmission via intertendinous linkages of the flexor digitorum profundus, and third place by Michael Kuczynski from Canada by studying reproducibility of trapeziometacarpal joint angle measurements using dynamic CT.
This opportunity for mutual scientific exchange and collaboration in hand and wrist biomechanics began by an innovative group of hand surgeons, engineers, and therapists who organized the first International Hand and Wrist Biomechanics Symposium in Brussels, Belgium in 1995. For now, HWBI is affiliated with the ISB, the International Federation of Societies for Surgery of the Hand (IFSSH), and other related organizations for synergistic activities.
Zong-Ming Li, Chair of HWBI
---
Contributed by Tung-Wu Lu (Technical Groups Officer)