December 2021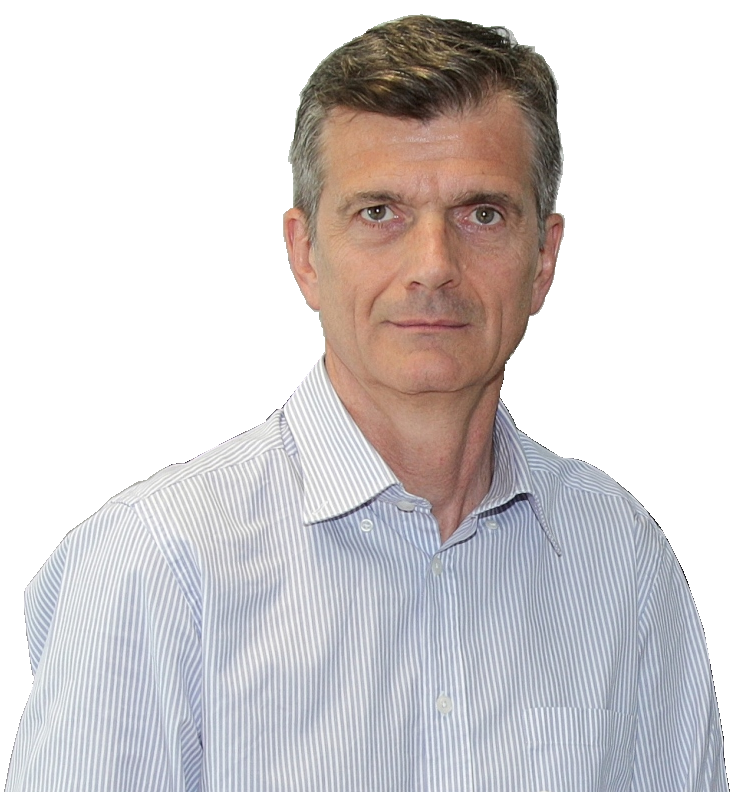 The ISB was founded on 30th August 1973. When I realized this, on my way back from Stockholm this year, I immediately thought that in two years time we shall celebrate this great 50 years event with the necessary emotion and intensity! In this period to come I would love to arrange a number of initiatives: to acknowledge the capacity and the courage of the founders, to showcase what Biomechanics has given to knowledge, health-care, technology, education, and human performance, and to demonstrate to the world what ISB has accomplished so far. I know these results were not the product of a few isolated top experts, but of the combined contributions over decades from thousands of scientists from all over the world. Nevertheless, we shall be grateful to those that dedicated large parts of their life to a passionate and vigorous work for this discipline and for its education. And particularly because they achieved that with pioneering instruments, tools and devices that would appear just ridiculous in our modern laboratories. In chats discussing past and present attainments, I always loved thus the metaphor of 'standing on the shoulders of giants', recalled many times; it expresses the fact that if we can see further every day it is because we can build upon what pioneers and distinguished scientists have developed before (frequently with efforts largely bigger than ours!). This should be always recognized, and bared in mind also for the responsibility we now have toward the present and future generations.
A first natural responsibility within ISB is on my shoulders for the next two years, despite I am not a giant. The future is still uncertain, insecure. Global challenges are ahead, including Covid-19 but also climate change, ethical and social progresses, injustice and discrimination. All of us are somehow involved, and our voice in these huge debates may seem too small, or not adequate. I believe we shall first of all continue to develop our discipline, so important and attractive. So many are the learning opportunities to provide to younger people, for sharing ideas, discussing techniques, and eventually developing something of value for the entire society. ISB has been doing this already for 50 years, the first global biomechanics society, being still the largest of the biomechanical communities, spread in all continents and tens of countries. For my term, I am committed to support further regional initiatives, education, media and communication, and all those initial experiences worldwide in particular need of help. The ISB Council is committed and strongly motivated as well. Please search and follow carefully the meetings of our Technical Groups and Affiliated Societies, well distributed over time and over the globe. Really "ISB has 50 years but ... it doesn't look it!"
Today we also want to look forward. We are going to arrange a first part of these initiatives and celebrations this coming year, in particular at the World Congress of Biomechanics in July. Our friends in Taipei have offered a hybrid meeting format, i.e. in-person or on-line, with your final attendance format to be decided next year. You can now find many different attractive Sessions, including those organized under the umbrella of ISB. Among these a few will highlight and discuss the progress of biomechanics from early seventies to now, for the benefit of health-care, industry, human performance etc. If you have original ideas for this memory (and also for future initiatives) do not hesitate to write to me.
At the end, by combining this all, let's enjoy this quote: "What you have inherited from your fathers, work on, that you may possess it." From FAUST, Johann Wolfgang von Goethe.
Have a nice Christmas time, and a Happy New Year!
Alberto Leardini
ISB President
The Abstracts Book from ISB 2021 congress is now available online!
You can download the file here!
We are pleased to inform you that the XXIX Congress of International Society of Biomechanics (ISB2023) will be held from 30 th July-3 rd August 2023 in Fukuoka, Japan. This conference is organized and hosted by Fukuoka Universityin collaboration with XXIX Congress of Japanese Society of Biomechanics (JSB). Due to the recent COVID-19 outbreak situation worldwide, many conferences had to be held virtually for the past two years. After serious consideration of the current pandemic situation in Japan, the organizers are pleased to announce that ISB2023 will be held physically in the University of Fukuoka. For the safety of our participants and the prevention of the spread of COVID-19, health and safety regulations will be strictly enforced throughout the entire conference period. Congress chair (Dr. Hiro Nunome), co-chair (Dr. Hiro Hobara) and steering committee are preparing tutorials, keynote lectures, award lectures and general scientific program to stimulate intellectual curiosity among participants. And, most importantly, ISB2023 will be a very special event as it will also be ISB 50th Anniversary. More information can be found on the ISB2023 website: https://www.isb-jsb2023.com/
The Japanese Society of Biomechanics (JSB) was founded in 1957 under the name "Kinesiology Study Group", by 24 people who are interested in biomechanics. We gathered at the Japan Society of Physical Education, Health and Sport Sciences regularly to discuss and share anything related to biomechanics. in 1972, the society held the first domestic conference in Nagoya. It was renamed to Japanese Society of Biomechanics in 1978. Currently, there are about 1200 members. We have held academic conferences annually, edited and published the "Japanese Journal of Biomechanics in Sports and Exercises", and held various educational seminars and workshops. We hope that ISB2023 facilitate and provides a conducive platform for cultural exchange and goodwill through learning and education among all participants. We are sincerely looking forward to you visiting Fukuoka!
Dear All,
After completing the official ISB congress bidding process in 2018, Stockholm was chosen to host the XVIII Congress of the International Society of Biomechanics, 2021.
The first ever completely digital ISB Congress was, besides being well-attended, successfully organised and executed. The congress was, however, in no way hosted in Stockholm, as delegates did not visit the city and the scientific content was not presented in the city. The ISB Executive Council, therefore organised an extraordinary meeting in autumn 2021 and decided that Stockholm will be the host for the XXX Congress of the International Society of Biomechanics, ISB2025.
This is amazing for us from GIH, KTH and KI in Stockholm! We can't wait to invite you to Stockholm in a few years.
After our successful digital congress this year, we are completely prepared for all situations to make sure that you will have the best possible congress experience.
Respectfully,
| | | |
| --- | --- | --- |
| Toni Arndt | Lanie Gutierrez-Farewik | Li Felländer-Tsai |
| The Swedish School of Sport and Health Sciences | KTH Royal Institute of Technology | Karolinska Insitutet |
As part of it's mission to promote biomechanics and encourage international collaborations among scientists in the field the ISB supports several student grant opportunities. There are three grant opportunities with upcoming deadlines on December 16th, 2021. These are the Matching Dissertation grant, the International Travel grant and the International Affiliate Development grant. September is the perfect time to start planning if you are interested in applying for any of these opportunities.
The Matching Dissertation grant is open to all doctoral students with the goal of providing financial support for the completion of their proposed project. This grant does require a student with their advisor to identify a matching source of funding. There are many possible sources for matching funds and not all institutions or departments advertise these widely so before you discount the opportunity it's wise to ask around.
The International Travel grant is open to any ISB student member to travel abroad experience science in another country. Typical visits are 4 -6 weeks in length and a relevant and feasible project to be completed in that time needs to be defined. Now is the time to start dreaming of where you'd love to travel after 17 or 18 months of lockdowns, travel restrictions, research shut-downs and virtual meetings. Finding a place to visit might feel intimidating but start with a conversation with your advisor about what skills you are interested in learning and parts of the world you'd like to visit. You might be surprised to learn of how many ISB friends and collaborators they have and they may be able to set up an initial email conversation about a possible visit somewhere. You can also browse through the ISB member directory on the ISB website. Did you know that Full members can add a mentor status (e.g. available/not available) and primary interests to their profile (hint, hint, to any mentors reading this)?
The International Affiliate Development grant is open to students from low income or restricted currency countries to enable them to spend time in an established biomechanics lab o attend a relevant training course. Unlike the International Travel grant a project does not need to be defined in detail. For the IADG, the student should outline the learning objectives of the visit, their career objective and how the newly acquires skills or training opportunity will help them achieve their career goals. Interested students may also reach out to the Student Awards Officer, Katherine Boyer with any questions. To identify a potential visiting lab, student should begin with a conversation with their advisor. In addition, students can browse through the ISB member directory on the ISB website to identify ISB member labs that may be open to hosting students.
Check all details and prepare you application!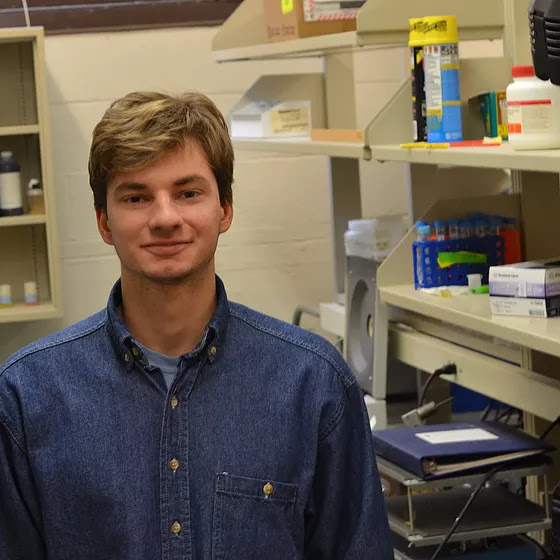 Michael Rogalski
UIUC/SDU Collaboration: Multimodal Image Coregistration, 3D Histology, and Smørrebrød
Thanks to the ISB travel grant, I spent four weeks collaborating with experts in histomorphometry at the University of Southern Denmark (SDU). Our goal was to combine our expertise in CT image processing, finite element analysis and high-resolution microscopy imaging in order to create a computational pipeline that will allow for a quantitative understanding of the mechanisms leading to dysfunctional bone remodeling processes. Additionally, we aimed to automate our collaborators' laborious processing of histological slides using our image processing techniques as a baseline. Ultimately, the long-term goal of our collaboration is to advance us towards our mission of identifying targets for the diagnosis and treatment of musculoskeletal diseases such as osteoporosis.
First, (after overcoming jetlag) I aimed to understand the technical challenges associated with the process of sectioning bone biopsies, section imaging, and histomorphometry. We successfully automated the evaluation of histological sections by converting stained images with labelled remodeling events into binary images. Our deliverable was processing over 200 images and then aligning this 2D image stack into one coordinate system in 3D to begin understanding the relationship between remodeling events along the intracortical pore network. Semi-automated processing of aligned histological sections will help us answer questions such as whether remodeling events propagate throughout longitudinal or transverse canals and what causes them to ultimately diverge?
Second, I aimed to coregister microCT images and histological sections of PTH-treated femoral neck samples. We created a protocol wherein microCT scans before and after sectioning were used to align the image volumes into the same coordinate system in order to locate the 3D position of the histological cutting plane (Figure 1). Back at UIUC, we are now creating microFE models of whole femoral neck samples and cortical bone subsections. With this final piece, we will have CT, histological, and FE data (such as strain energy density) aligned in the same global coordinate system in order to correlate local mechanical strength and histological events.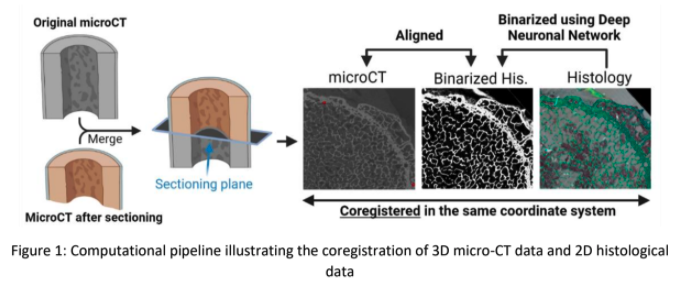 Throughout our ongoing collaboration, I witnessed firsthand how our Danish colleagues share our values for interdisciplinary projects and the importance of working as a team towards a collective goal across research fields. Outside of the lab, I spent time exploring Danish cities and culture, easily travelling across Denmark thanks to their high-speed train and biking infrastructure, as well as the kindness of Danish strangers. Of course, you cannot visit Denmark without mentioning smørrebrød. Open face sandwiches with cold cuts, salmon, cheese, and/or garnishes on a rectangular piece of rye bread is the perfect meal for a sunny summer afternoon. Although I was only in Denmark for four weeks, it was easy to see why it is consistently ranked one of the happiest countries in the world. Thank you to ISB for the incredible opportunity for this collaboration; working with experts in histomorphometry and experiencing a new culture will forever be one of the highlights of my graduate school experience.
Sincerely,
Michael Rogalski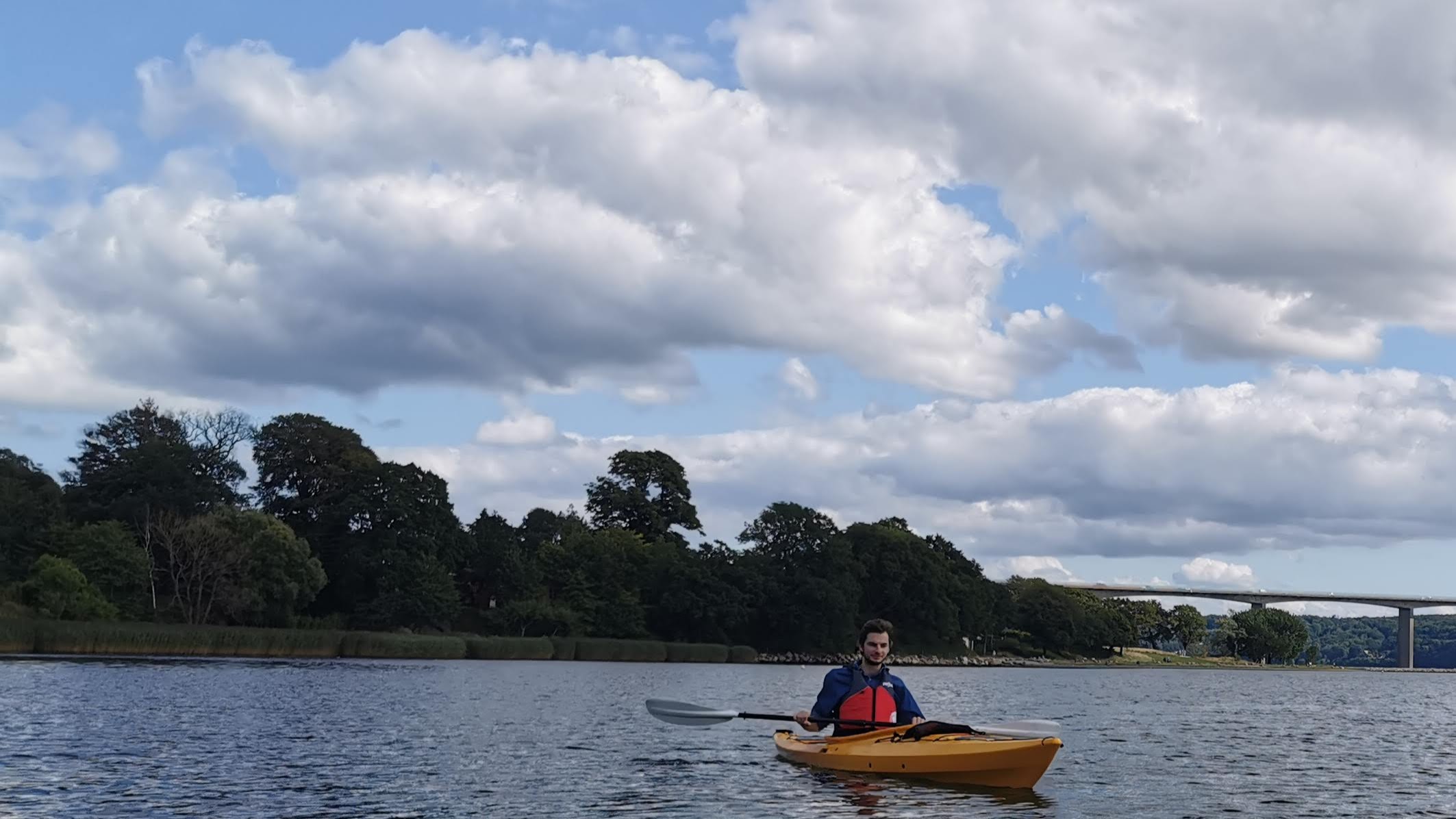 Hello! A quick note from your education officers here Hannah and Jacqueline.
ISB Stockholm tutorial and keynote videos
We are in the process of updating the website with the tutorial and keynote presentations from ISB Stockholm which should be available to you all shortly so stay tuned and keep an eye out.
ISB teaching resources repository
We are also considering establishing an ISB teaching resources repository where members can share and find teaching materials and other content that will be a valuable go to for the broader biomechanics community – especially during these "online" times. We are seeking some early expressions of interest from members interested in contributing this project or even just to point us in the direction of some great content that's already online. We are especially keen to hear from other affiliated societies and groups who may also be working on their own initiatives, and who would like to collaborate with ISB or are keen for ISB to amplify their work. Please touch base with Hannah if that's you at This email address is being protected from spambots. You need JavaScript enabled to view it..
We want to hear from you!
In addition to the above, we would really love to hear from you – our membership, about what things you feel you would most benefit from in the education space. Please look out for a poll that we will be running through social media channels soon. If that's not your thing, but you have opinions, then please send them through to Jacqueline at This email address is being protected from spambots. You need JavaScript enabled to view it.
Have a restful and happy holiday season all,
Hannah Rice (Norwegian School of Sport Sciences) & Jacqueline Alderson (University of Western Australia)
The 1st Conference of the South African Society of Biomechanics (SASB) was held as a virtual event on 28-29 October 2021. The conference featured a world class line-up of keynote and tutorial speakers:
 Dr Jacqueline Alderson. "Poses, Loads and Bridges: The Asset of Rigour"
 Dr Felipe Carpes. "Why are cross-bridges important in biomechanics? The benefit of being interdisciplinary"
 Dr Ezio Preatoni. "Skills, coordination and movement variability in sport: potential and pitfalls"
 Dr Amy Wu. "Towards dynamic locomotion and balance at the intersection of biomechanics and robotics"
 Dr John Cockcroft. "Foundations for building a data processing pipeline: a practical introduction to typical tasks and available tools"
 Dr Friedl de Groote. "Musculoskeletal modelling and simulations to analyze measured data and predict movement patterns: overview and hands-on demo in OpenSim"
Attendees also enjoyed a session about "Journeys in biomechanics: A conversation with Dr Erica Bell" and talks from the conference sponsors – "Motion capture: The paradox of choice", by Dr Felix Tsui (Vicon) and "Is markerless tracking of 3D human pose accurate", by Dr Scott Selbie (Theia Markerless).
Awards were presented to the top three scientific presentations:
 Charné Britz, University of Pretoria. "Reliability of step impact asymmetry metrics obtained using wearable sensors during netball-specific drills"
 Devon Coetzee, University of Cape Town. "Linking clinical outcomes of injury and running biomechanics to kinetic risk factors for injury: How novice runners respond to running in footwear with reduced cushioning"
 Cassidy de França, University of Pretoria. "Countermovement jump performance and asymmetry after lower limb injury"
Selected sessions will soon be made publicly available on the SASB Vimeo Channel and society members will have access to the full set of recordings.
Hellenic Society of Biomechanics
We have established a new award. The HSB Thesis Award is geared towards graduate and undergraduate students and intended to intensify their active participation in the community. It will be presented to the winner, during our (upcoming) 9th Conference.
We have also started a collaboration with Frontiers in Bioengineering and Biotechnology (Biomechanics section), to support our conference and increase its visibility.
Concerning our biannual conference, it was postponed to 2022 and the corresponding web-link and information will be announced soon. The following 2 plenary speakers have already agreed to attend:
Prof. Walter Herzog, Faculty of Kinesiology at University of Calgary and
Prof. Gerhard A. Holzapfel, Head of the Institute of Biomechanics at Graz University of Technology
Contributed by Alexander Tsouknidas
The Taiwanese Society of Biomechanics has ellected a new president: Prof. Bing-Shiang.
ISBS Annual Conference
The International Conference on Biomechanics in Sport is the annual event for the presentation of academic research in Sport Biomechanics. The 40th ISBS conference will be held at Liverpool John Moores University, in the city centre of Liverpool UK, from the 19th to 23rd of July 2022. Keynote speakers include Prof. J. Paulo Vilas-Boas delivering the annual Dyson Award Lecture; Dr. Brent Edwards presenting work on mechanical fatigue of load bearing biological tissue; Dr. Emma Hodson-Tole presenting work on the dynamics of skeletal muscle anatomy, motor unit recruitment and multi-muscle coordination patterns during locomotor tasks; and Dr. Todd Pataky presenting work on the analysis and simulation of random processes in biomechanical systems and continua.
Support for research students is a key feature of ISBS conferences, with mentoring and social events organised for students. Financial student members of ISBS are eligible to apply for a travel grant up to 500€ to support the cost of travel.
The ISB World Athletics Award will be held in conjunction with the ISBS conference in 2022. ISBS is pleased to work in partnership with ISB to offer this award in years when ISB is not meeting.
Paper submissions close on the 21st of January 2022 and full conference details are available online at: http://www.isbs2022.org/
ISBS Mid-Year Symposium
ISBS will be hosting our second Mid-Year Symposium online from the 2nd to 3rd of February 2022. This event builds on the huge success and positive feedback from ISBS members on our inaugural Mid-Year Symposium that took place in February 2021.
The symposium will again incorporate a number of different session themes and formats that will be presented across varying time zones to accommodate ISBS members from around the globe. As well as research and applied biomechanics focussed events suggested by ISBS members, events will also include a students' event and mother's café. All events will be free and available to ISBS members.
Further information is available online at: https://isbs.org/conferences/midyear2022
5th North American Congress on Biomechanics (NACOB)
We have all been patiently waiting for our world to return to normal – yet it feels like an unending road. However, there is a bright spot on the horizon: the North American Congress on Biomechanics next summer! The conference will be held at the Shaw Center in Ottawa from August 21-25, 2022.
NACOB is a joint meeting of the American Society of Biomechanics and the Canadian Society for Biomechanics. NACOB 2022 will bring together leading scientists and researchers in all areas of biomechanics from across North America and worldwide under the common goal of increasing understanding of human movement. The Congress will highlight innovative approaches and applications for biomechanics, address key issues critical to further progress, and promote the education and participation of young researchers.
Congress planning is well underway, and the deadline for individual oral and poster submissions is January 13, 2022. We invite all biomechanists to submit to the Congress.
More information, including the speaker line up, is available at https://nacob.org/

COVID-19 Impact Statement on the Biomechanics Community
These last two years have been a test to our communities worldwide and has fundamentally changed the way that we work and interact with each other, including teaching and conducting research. In some ways, we have gained flexibility and perspective. In others, it has been a major disrupter to our way of life. With all this ongoing uncertainty, it was important to gain a true understanding of the impact that COVID-19 has had on our membership. That is why the American Society of Biomechanics conducted a survey to collect insights into the various impacts that have been felt by the biomechanics community at large.
The survey window closed at the end of November. The official ASB COVID-19 Impact Statement will be available in early 2022 on the ASB website. The biomechanics community will be able to cite this statement for their annual evaluation needs, or as needed for other purposes.
Dear Friends of National Biomechanics Day,
Ready…set…go! NBD 2022 registration is officially open on our website. Please hop, skip or jump to the site, enter your lab or facility and get excited about participating in the longest running, world-wide, synchronized celebration of biomechanics. We celebrate biomechanics by showing high school students our fabulous field with the intent of making biomechanics the breakthrough science of the 21st century. We kid you not and we can do this with our unified, enthusiastic participation. Invite high schoolers to your lab, show them cool biomechanics science, and enjoy the day with your staff, students and visitors. Remember, NBD has without doubt more smiles on more faces in more biomechanics labs than any other day. Just take a peek at previous NBDs to see the thrills.
We have reached over 32,000 students in 31 countries since 2016. Let's double that this year!
We will shortly also announce our grant programs for NBD2022 with the focus on increasing diversity and equity in our field. Grants will provide funds for your NBD events and also for registration and travel costs to various biomechanics conferences. We will continue supporting underserved populations and this year will add new programs for the Latinx and disabled communities.
We also recognize that NBD 2022 will be a combination of live and virtual events. Live events are well described in our archives, linked above, and virtual events at our NBD-2021 page. We also provide practical and philosophical support and guidance to creating a successful event.
NBD 2022 will be fun, exciting, and enjoyable science-outreach for everyone. In fact, our theme has always been, Science Meets Fun on National Biomechanics Day. We enthusiastically invite you to participate in NBD 2022 on or around April 6, 2022**. We are ever so grateful for your interest and participation in National Biomechanics Day.
Paul DeVita, Ph.D.
Founder and Director, National Biomechanics Day
**While April 6th is our target date, feel free to hold your event on any other date that works best for you.