Home

>

News

>

Presidents Blog - December 2019
March 2022
---
ISB Now wants to hear from our ISB members! Send your suggestions of topics that you would like to read in the next issues of ISB Now to This email address is being protected from spambots. You need JavaScript enabled to view it.and we will work to attend your requests.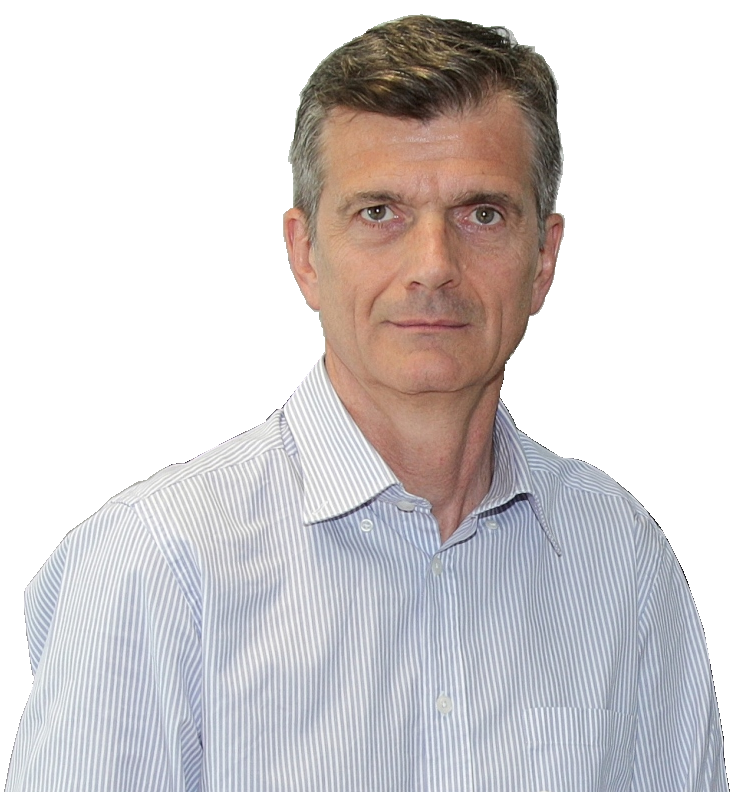 The International Society of Biomechanics is facing international crises these years. We are still in COVID-19 pandemic, though we may foresee its attenuation and completion soon, and now we have new terrible scenes in front, of death and destruction, in the core of Europe. The global consequences are evident, and our lives are so much affected, not just our professionals, our economies, but even somehow our hopes, our reasons, our dreams, our beliefs. Of course each of us have been dealing with personal contrasts, little conflicts, professional issues, but we would not have thought to see this, with the present violence at this time of history. How much violent and evil humans can be is among the mysteries of the world. It is known, truth is the first casualty of war, so we have heard so many and so different news and opinions on these facts. Rather than searching for solutions, some people define enemies, and instigate and incite hatred. I also can see the rush to get people and nations changing according to someone else's desires. We are committed somehow with all this, we should not feel to be strangers.
On the other hand, Science, for us it is Biomechanics, can now definitely play a role, particularly a renowned international society as we are. May be not for strategic, political or economic solutions, but rather for supporting the return to the right spirit for coexistence and cohabitation in this world. In science in fact, communication and collaboration are fundamental: among different professionals, among different disciplines, among different levels at the carrier, and among different countries. Fake information, techniques and results have no place in our work. The possible, and comprehensible, debates on our topics are always aimed at searching solutions to the scientific issues we deal with, at local or international levels. The right humility to recognise our previous mistakes is a necessary step to achieve novel techniques and original results. Truth emerges from the honest observations from our real experiments and computer simulations. Final evidences arise after patient work, which needs the necessary time to be understood and developed carefully. To share and to exploit true information is fundamental to develop our societies. Our students move from their original places to see modern technology and meet expert colleagues, but also to be part, though for a few weeks, of different cultures and traditions. Thus, I believe that the day-by-day work of each of us, and what ISB has been promoting, is contributing already to show examples of collaborating international communities. We want to continue our activities and progress with our initiatives, from which we can learn from each other; may be this eventually can result in a better world.
Regional biomechanical societies and also our Technical Groups are slowly returning to in-person meetings. ISB is developing detailed plans for Fukuoka 2023, where we anxiously want to meet again all together; a number of initiatives are under preparation for celebrating from now to the Congress the great 50 year history of our society. But it is the incoming World Congress of Biomechanics, the next big international event, which I believe it will be fundamental for reestablishing communications, connections and idea exchanges. These will be lovely chances to meet again from our own countries, and to know more about each other. I know people are taking also concrete actions in support of refugees, and definitely ISB would sustain such initiatives, also to possibly host students and scientists from the area in our Universities. We look forward to all this, also because we want to contribute to the reconstruction, whatever format this takes.
Alberto Leardini
ISB President

Celebrations of ISB 50 years anniversary are starting. Over the next months and until our meeting in Fukuoka 2023, this section will highlight the main activities ISB is promoting to celebrated this milestone! MAke sure you favorite this link to keep up to date to the activities!
---
ISB session at WCB 2022 July 2022!
Do not miss these special sessions by ISB at the WCB 2022. We will soon deliver more information about days and time for the activities. For now, take a look at the program!
ISB 50 years of international biomechanics: contributions to basic and applied science

Evolution of knowledge in muscle mechanics: molecular mechanisms of contraction

by Walter Herzog

Past, present, and future: 50 years of discoveries into in vivo whole muscle mechanics.

by Taylor JM Dick

Performance enhancing shoes – are they cheating? Rules and biomechanics

by Toni Arndt

The use of running footwear among elite marathon athletes during the Tokyo 2020 Olympic Games – the last Games with the 'super shoe'?

by Kai Wang

ISB 50 years of international biomechanics: contributions to instruments and techniques

Advances in Gait Analysis: Moving Forwards by Looking Backwards

by Brian L. Davis

The future of movement analysis: Bridging disciplines to improve access, adherence, and analysis of mobile biomechanical tools

by Melissa A. Boswell

The History of Contemporary Neuromusculoskeletal Biomechanical Modelling

by David Lloyd

The Future of Contemporary Neuromusculoskeletal Biomechanical Modelling

by Luca Modenese
---
ISB 50 years at ECSS
The International Society of Biomechanics goes ECSS! During this year's conference of the European College of Sport Science (ECSS) in Sevilla (Spain), ISB will hold a special session entitled "50 years of ISB – a lifelong connection with sports". The session will inform about why and how biomechanics are linked to sports and addresses especially young researchers with an interest in biomechanics and sport science. Once the program is finalized, more information will be launched.
---
more activities coming soon!
Hello ISB students!
Time is flying, and we are almost one quarter into the New Year! But let's be honest, the pandemic is still exerting much power over our everyday lives, research, and short-term plans. Yet, let's be confident to meet us in person soon!
In the meantime, who does not miss a good coffee break, chatting with colleagues, friends casually about science in person? While the in-person aspect might have to wait a little longer for some of us, I would like to introduce you to a virtual coffee break – it's time for Science in the Break!
Science in the Break (SitB) is a communication platform that makes research more accessible and provides more visibility to young researchers in a fun, informal, and entertaining way (check out their excellent work on youtube). Yes, it is a virtual coffee break, but we promise a comfortable atmosphere to talk about your passion for science. As ISB, we are started a collaboration with SitB and we are going to chat about:
Student funding
Spotlight: In action! – show your lab activities
Equity, diversity, and inclusion: Stories outside the box
Are you interested in participating? Did we miss a topic you would like to chat about? Or do you want to learn how to interview people or edit videos professionally?
Reach out to us via email (This email address is being protected from spambots. You need JavaScript enabled to view it. or This email address is being protected from spambots. You need JavaScript enabled to view it.), Twitter (@ISBiomechanics and @SciInTheBreak). We are always excited to connect with passionate students – we look forward to chatting with you and sharing your experiences/research with the community!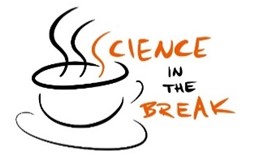 Students activities as part of ISB conferences
Secondly, I would like to continue the work previous Student Reps to create a strong sense of an inclusive and welcoming biomechanics community. As part of that, I am looking forward to future social activities at ISB-associated conferences and opportunities along the way to get involved with other biomechanists, e.g., via the mentor-mentee option.
Tutorials
Lastly, please make sure you are voting for your favourite tutorial topics for ISB2023. We want to make it as interesting and applicable as possible for you! The email including the voting link was sent out to all ISB student members. If you have not received the email, please reach out to This email address is being protected from spambots. You need JavaScript enabled to view it..
Keep in touch!
Stay up to date with ISB by liking our ISB Facebook Page, joining the Student Members Facebook Page, and following ISB on Twitter. Please reach out to me with any comments, questions, suggestions, or chat. I am happy to hear from you! You can contact me at: This email address is being protected from spambots. You need JavaScript enabled to view it..
Cheers,
Anja-Verena Behling
We have invited members of ISB to share their thoughts on COVID-19 and its impacts on biomechanics education. Here it goes the first share. Please feel free to send us your thoughts.
"Our University has made it mandatory for staff and students to return to face-to-face classes this semester, unless they have a health exemption. In general, the majority of staff have been positive about this. However, I noticed that some of the students wanted the choice to return to campus or stay online, but our university has been firm with the return to campus. Other universities in my city are staying completely online, and others yet are offering hybrid classes.
Our teaching semester started this month, so it will be interesting to see how the students prefer all these options and how it affects enrolments. If students are forced by one university to return to the classroom full-time will they choose a more flexible university? Time will tell.
For the return to face-to-face research, I can imagine it would have been very difficult for clinical research on patients, or human movement research on participants. For me, the biggest problem has been reduced access to research funding and cancellation of funding, and unfortunately, even with the return to face-to-face classes and research, I am not sure when this issue will improve."

The anonymous publication was requested by the author.
North American Congress on Biomechanics (NACOB)
With over 700 individual submissions from 184 institutions, 13 different countries, 11 of which are outside North America, NACOB 2022 will be a truly global event.
The conference will be held at the Shaw Center in Ottawa from August 21-25, 2022.
NACOB is a joint meeting of the American Society of Biomechanics and the Canadian Society for Biomechanics. NACOB 2022 will bring together leading scientists and researchers in all areas of biomechanics across the world under the common goal of increasing understanding of human movement. The Congress will highlight innovative approaches and applications for biomechanics, address key issues critical to further progress, and promote the education and participation of young researchers.
More information, including the speaker line up, is available at https://nacob.org/
Student Author Ask-Me-Anything (AMA) Series, all are welcome to participate
American Society of Biomechanics is pleased to announce the novel Student Author AMA Series, a series of online events by and for students. The AMA (Ask-Me-Anything) series features students that have recently published a paper talking to other students about their research and sharing their experience with the publishing process. All are welcome to participate either as a presenter or an attendee. There are no fees to attend. More information, including upcoming events and how to present, is available at https://asbweb.org/student-author-ama-series/
International Travel Grant Report - Marcos R Kunzler
The ISB granted me as a PhD student an International Travel Grant to visit the Biomechanics Laboratory at University of Valencia in Spain. The COVID19 pandemic changed the planning about the travel period. After some delays and reescheduling, I was finally able to go from Brazil to Spain in early 2022 and the 40-days study trip was a success.
The main goal of applying for the travel grant was the opportunity to receive funding that would allow me to visit a laboratory abroad and learn new things in the field of biomechanics, meet different cultures, meet new people, new researchers and scientific possibilities. The ISB student grants program has helped strengthening the connections between our research group in Brazil and the Spanish group for collaborations, publication of papers and submitting abstracts for congresses in the field of ​​Biomechanics.
During the research visit, the activities I developed included:
1. Attendance of the routine of the laboratory of biomechanics of the physical activity and sport faculty, at the University of Valencia, under supervision of Dr. Jose Priego Quesada;
2. Participation in practical undergraduate classes in the biomechanics laboratory that included measures of thermography, kinetics and accelerometry;
3. Visit to different laboratories in the faculty, incuding exercise physiology and sports performance laboratories;
4. Data collection for a collaborative research between the Brazilin and Spanish groups;
5. Participation in a research project involving biomechanics and spinal cord injury;
6. Participation in experiments to evaluate the effect of compression on biomechanical parameters of running;
Finally, I want to thank the ISB for granting the international travel grant, and for all the work developed for the students of biomechanics, my supervisor Dr. Felipe P Carpes for his encouragement and help in preparing the proposal, and for the host professor Dr. Jose Priego Quesada and other professors and students from the Research Group in Biomechanics Applied to Sports (GIBD) for receiving me at the University of Valencia and providing all the support during my short stay. I am sure that this experience will make a difference in my future inside and outside the university. I will now work to encourage more students to apply for these grants and have opportunities abroad, visualizing new perspectives and boosting the desire to learn more about biomechanics.
Sincerely,
Marcos Roberto Kunzler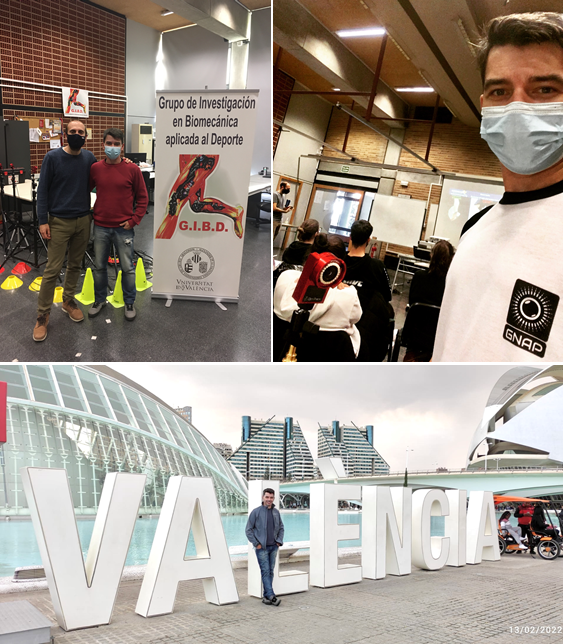 Matching Dissertation Grant program (MDG) report - Jordan Cannon
Recipient: Jordan Cannon, MSc
Advisor: Christopher M. Powers, PT, PhD, FACSM, FAPTA
Dissertation Title: Pathomechanics of Femoroacetabular Impingement Syndrome: Utilizing subject-specific modeling approaches to investigate the influence of hip joint morphology and neuromuscular control.
Femoroacetabular impingement syndrome (FAIS) is a motion-related clinical condition characterized by abnormal hip joint morphology and subsequent premature contact between the proximal femur and acetabulum. The loss of femoral head-neck concavity associated with cam morphology leads to mechanical impingement during hip flexion and internal rotation. Other femoral and acetabular features have been linked with elevated acetabular contact pressure when the hip is flexed and internally rotated but have not been comprehensively investigated. Furthermore, impaired function of the gluteal muscles has been implicated as being contributory to FAIS yet strategies to alter neuromuscular control and reduce kinematics that accentuate impingement have not been examined. Therefore, two studies were undertaken to investigate structural and neuromuscular contributors to impingement in persons with cam morphology:
1) Subject-specific finite element models derived from CT scans of twenty participants were used to determine which femoral and acetabular morphologies accentuate acetabular contact pressure with increasing degrees of hip internal rotation while flexed to 90°. Lower femoral neck-shaft angle, acetabular anteversion, acetabular inclination, and a deeper acetabulum were able to explain 65% [37%, 89%] of the variance in sensitivity to hip internal rotation. This suggests that mechanical impingement and the concomitant acetabular contact pressure is modulated by multiple femoral and acetabular features in persons with a cam morphology. Thus, comprehensive assessment of bony morphology may improve characterization of FAIS.
2) Eight individuals diagnosed with FAIS performed non-cued and cued gluteal activation maximal depth bodyweight squats while hip kinematics, kinetics, and electromyography were collected. Subject-specific finite element models derived from CT scans were combined with the participants' hip kinematics and bone-on-bone contact forces estimated from an EMG-driven hip model. The results demonstrate that modest increases in gluteus maximus (7% MVIC, p < 0.0001) and medius (6% MVIC, p = 0.009) activation were able to reduce hip internal rotation on average 5° (p = 0.024), and in doing so reduced acetabular contact pressure by 32% (p = 0.023). This highlights the importance of gluteal function in persons with FAIS and offers an evidence-based foundation upon which specific training interventions can be designed.
The International Society of Biomechanics Matching Dissertation Grant supported the recruitment of participants and hardware necessary to perform the finite element analyses. Abstracts pertaining to this work were presented at the 45th Annual Meeting of the American Society of Biomechanics and XXVIII Congress of the International Society of Biomechanics. Additionally, a presentation at the University of Southern California Ostrow Research Day was a top place finisher. Two manuscripts are currently in preparation, with another anticipated. Furthermore, my dissertation work was recognized with the Jacquelin Perry Scholarship Award.
I sincerely thank the International Society of Biomechanics for the support of this research.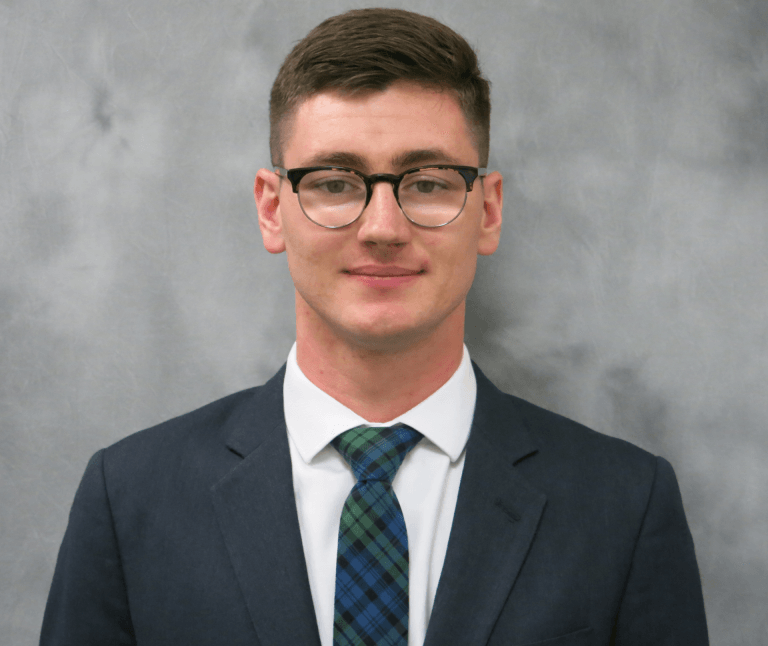 Jordan Cannon
Taiwanese Society of Biomechanics (TSB) was founded in 1993 to facilitate and foster the research and development of various areas in Biomechanics within Taiwan. Our mission is to enhance the connection between academics with clinical practice, industrial application, and sports science and to stimulate innovative and pragmatic solutions to fulfill unmet needs. TSB consists of approximately 150 academic researchers, physicians, corporate members, and students collaborating to dedicate fundamental research and address existing clinical and industrial problems especially in the following biomechanics fields:

 Physiology – molecular to whole-body level biomechanics related to musculoskeletal, neuromuscular system, and cardiovascular systems.
 Human movement analysis – gait analysis, musculoskeletal modeling and simulation, and sports biomechanics.
 Medical device – computer aided engineering, implants mechanical testing, surgical tools, and robotic-assisted systems.
 Rehabilitation – virtual/augmented reality rehabilitation, prostheses and orthoses design, and rehabilitative devices and robots.
 Assistive technologies – wearable sensors, training devices, and technologies for activities of daily living.

To facilitate researchers to present their effort and disseminate advanced research and developments, TSB hosts an annual academic conference and responses to the worldwide celebration of Biomechanics (National Biomechanics Day). TSB is proud to closely interact with a variety of international academic associations such as ISB (International Society of Biomechanics) and APAB (Asian-Pacific Association for Biomechanics), who share the same goals and value to accelerate the development of Biomechanics.
In July 2022, the World Congress of Biomechanics will be held in Taiwan and we welcome biomechanists from all over the world to visit us.
Yu-Jung Chen, Permanent Secretary, Yaiwanese Society of Biomechanics
The International Society of Biomechanics goes ECSS!
During this year's conference of the European College of Sport Science (ECSS) in Sevilla (Spain), ISB will hold a special session entitled "50 years of ISB – a lifelong connection with sports".
The session will inform about why and how biomechanics are linked to sports and addresses especially young researchers with an interest in biomechanics and sport science. Once the program is finalized, more information will be launched.