June 2022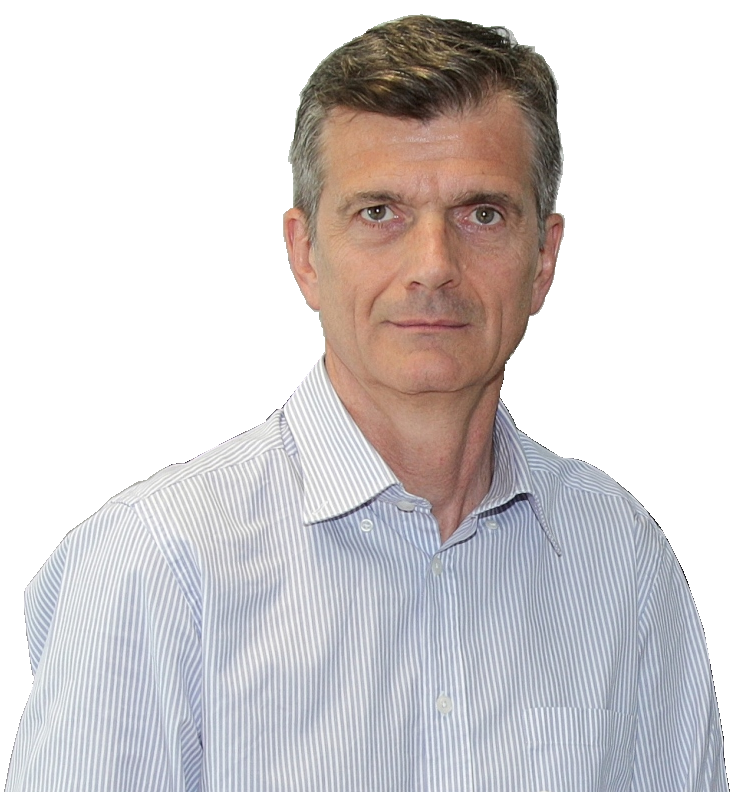 I want to share today parts of my recent thoughts and discussions with colleagues on our job; a first series is introduced here, others may come later. Well, for these and other points, feel free to write to me and comment, anytime.
I have always loved the opportunity we have for our discipline to investigate over the full spectrum of conditions for our 'experiments': in-silico, in-vitro and in-vivo. These progressively bring research from original basic isolated concepts and behaviors to the most complex biomechanical systems (as we, humans, are); I am sure this is a wise step-by-step progression, which is represented also by the traditional technology readiness levels (TRL). This progression implies that on one hand (in-silico) we develop computer models to simulate the effect of changing mechanical conditions of different materials, of tissue degeneration because of pathology, of trauma etc. Others (in-vitro) analyze cells, tissues, bones, joints, and organs separately from the rest of the body, to isolate biomechanical properties and special behavior.
Eventually, we look at the final complexity, i.e. in-vivo, in real living subjects; during locomotion and other important activities of their living, as well as addressing performances. The three levels are really synergistic, and large top class investigations have addressed them, all together and in combination. I am, as well as ISB is, pleased to bring research up to this level. The complexity can result somehow and sometimes in unpredictable observations, difficult to interpret, but it is something that cannot be addressed completely in-silico and in-vitro. Thus we are aware that we deal with huge complexity, but we have the pleasure to do so, being living subjects ourselves (and we know that not everything from our physiology can be predicted). A large majority of these steps forward eventually bring biomechanical knowledge also up to patient treatments, to original devices, and to sport performance, and this is definitely a rewarding research, we in ISB are proud of. Overall, at each level we are, we work to ameliorate directly or indirectly the quality of life of persons, and this must be our pleasure and a reason for fulfillment at the end of our long days. Let's enjoy this.
And let's share this! We have in front nice opportunities to meet and to do so, all detailed in the present issue.
Alberto Leardini
ISB President

Celebrations of ISB 50 years anniversary are starting.
Over the next months and until our next ISB Congress in Fukuoka 2023, ISB Now will highlight the activities ISB is promoting to celebrate this milestone! Make sure you are up to date on the activities!
This is the committee enrolled in the planning of the celebration activities:
Alberto Leardini, Daniel Hahn, Katherine Boyer, Jennifer Shin, Anja-Verena Behling, Brent Edwards, John Challis, Joe Hamill, Elizabeth Clarke, Felipe Carpes, Lanie Gutierrez-Farewik, Veronique Feipel
Initiatives in development:
Several initiatives are planned and in development to celebrate the 50th anniversary of the International Society of Biomechanics, in August 2023. Below we report just the most recent information.
50 years sessions at the WCB, the 9th World Congress of Biomechanics from the 10th to 14th July 2022
WCB program, Taipei, includes special moments to celebrate the 50th anniversary of ISB, as follows.
JULY 12 15:30h (UTC +8), Channel 1
ISB Affiliated Societies: Current Biomechanics in the World
Moderators: Jennifer Shin; Helen Bayne.
Speakers: Gwang-Moon Eom, Bing-Shiang Yang, Helen Bayne, and Hiroaki Hobara, Daniel Hahn
JULY 13 8:00h (UTC +8), Channel 13
ISB Recommendations and Consensus in Biomechanics Foot and Ankle Bone Reference Definitions
Moderators: Amy Lorraine Lenz and William Ledoux
Speakers: Eric Thorhauer, Karen Krüger, Sorin Siegler, and Michele Conconi
JULY 13 9:50h (UTC +8), Channel 1
ISB 50 years of International Biomechanics: Contributions to Instruments and Techniques
Advances in Gait Analysis: Moving Forwards by Looking Backwards

by Brian L. Davis

The future of movement analysis: Bridging disciplines to improve access, adherence, and analysis of mobile biomechanical tools

by Melissa A. Boswell

The History of Contemporary Neuromusculoskeletal Biomechanical Modelling

by David Lloyd

The Future of Contemporary Neuromusculoskeletal Biomechanical Modelling

by Luca Modenese
JULY 13 13:40h (UTC +8), Channel 1
ISB 50 years of International Biomechanics: Contributions to Basic and Applied Science
Evolution of knowledge in muscle mechanics: molecular mechanisms of contraction

by Walter Herzog

Past, present, and future: 50 years of discoveries into in vivo whole muscle mechanics.

by Taylor JM Dick

Performance-enhancing shoes – are they cheating? Rules and biomechanics

by Toni Arndt

The use of running footwear among elite marathon athletes during the Tokyo 2020 Olympic Games – the last Games with the 'super shoe'?

by Kai Wang
JULY 13 17:20h (UTC +8), Channel 1
ISB Sponsored Plenary Lecture
Design and Manufacturing of Custom-made Implants in an Orthopedic Centre
Alberto Leardini
JULY 14 9:50h (UTC +8), Channel 13
Award Session
International Society of Biomechanics Female Research Excellence Award
Please note the start time for all sessions is UTC +8.
The International Society of Biomechanics goes ECSS! During this year's conference of the European College of Sport Science (ECSS) in Sevilla (Spain) there will be a celebration of the "50 YEARS OF THE INTERNATIONAL SOCIETY OF BIOMECHANICS (ISB) - A LIFELONG CONNECTION WITH SPORTS" in a special session on September 2nd, starting ime:13:15 CET*
Biomechanics is an essential part of sport science and sports have always been an essential part of the International Society of Biomechanics (ISB), which is celebrating its 50th anniversary. In this special interest group session, three presentations will highlight the connection of biomechanics and the ISB with sports. First, the session will focus on muscle-tendon unit biomechanics and sports performance. With muscles being the motors of movement, which interact with their tendons, muscle-tendon unit biomechanics form the fundamental basis of sports performance and their limits. Further, muscle-tendon unit biomechanics adapt to training as well as muscle-tendon units are injury prone and therefore of great interest for sport science. Second, it will be shown how biomechanics can help to understand sports injury mechanisms, which in turn can help to prevent such injuries and to design effective treatment strategies after injury. Third, it will be shown how modelling and simulation can help to optimize sports technique. Because of the difficulty in sports measuring parameters of interest directly, simulation models provide a promising tool for sport science with great future potential. Finally, the numerous activities of ISB and how you can get involved in ISB and its activities will be briefly introduced.
The program for this special session includes the following talks:
MUSCLE-TENDON UNIT MECHANICS AND SPORTS PERFORMANCE by Toni Arndt / Sweden
SPORTS INJURY BIOMECHANICS: SUCCESS STORIES, CHALLENGES AND OPPORTUNITIES by Helen Bayne / South Africa
OPTIMISATION OF SPORTS TECHNIQUES: HOW MODELLING AND SIMULATION CAN BE OUR HOLY GRAIL by Dario Cazzola / United Kingdon
Check the full information about this session and the ECSS congress at the event website
50th anniversary Special Issues in Journals
The 50th ISB anniversary team is working closely with the editors of ISB-affiliated journals to promote several Special Issues with publications related to the ISB anniversary. Eventually, a number of Special Issues will be prepared and will be open for paper submission. Soon the final map of journals and Special Issues will be completed, and you all will be invited to submit papers to these Issues. At the same time, any member of ISB is welcome to propose Topics and Special Issues for these or other journals.
ISB is planning to create a digital environment that would make relevant photos, letters, proceedings, and other historical documents available to know and transmit the prestigious history of ISB. Eventually, proceedings of every previous conference will be included. In the upcoming months, ISB will also invite members that may want to contribute by sharing documents and relevant information to the ISB history.
Under the umbrella of the digital archive, ISB wants to create also a virtual museum to show old valuable instruments, relevant experiments, and special devices used/derived from biomechanical research activities.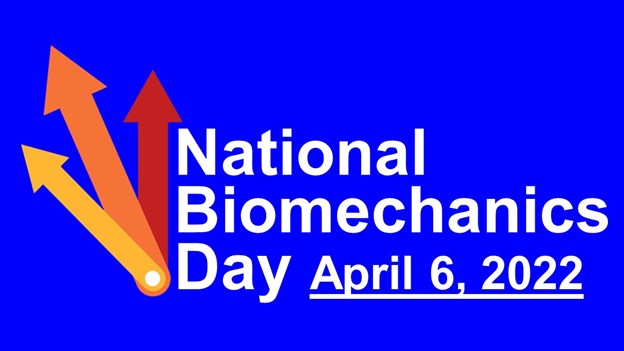 National Biomechanics Day is the long running, Biomechanics Stem and STEAM (A for Arts) outreach program occuring around the world. While we started in the United States in 2016, by the following year, Biomechanists from around the world held NBD events. And what is an NBD event? Simple, it is a fun day of biomechanics science shown to high school students. To date this year, we have introduced biomechanics to over 3,000 high school students and since our inception, over 35,000 high school students have enjoyed NBD celebrations in 37 countries. We have billions of great photos and videos from these events on our Archives page for you to enjoy.
The past two years, NBD has become part of the Biomechanics Firmament, as we like to say. This is because we are now distributing grants to Biomechanics students to help them create NBD events but also to help them develop their biomechanics kills and knowledge by supporting their travel to biomechanics conferences. We have distributed over 30 grants valued at about $30,000 to students in 18 countries. The grant programs have so far centered on communities typically underserved in the sciences. This year we sponsored events supported Black, LatinX and Women in Biomechanics and also biomechanists working in the area of disability. Please see the list of 2022 programs here, and consider applying for an NBD grant in 2023. They will be announced in and around September.
NBD also held its second, "Sponsors' Technology Forum," this past March. We provided an outlet for technology sponsors, those producing biomechanics instruments to show their products to biomechanists. Since we are not yet traveling as much as pre-pandemic, this outlet enabled sponsors to reach more young biomechanists and the biomechanists to learn about various companies and instruments they may want to use. The Forum and the technology manufacturers can be seen here.
NBD has many wonderful sponsors including the International Society of Biomechanics. We thank all of them for their continued enthusiasm in growing our science.
NBD 2022 is not over yet with several events expected the next few months. You know, like rust, NBD Never Sleeps! Thank you very much and we hope you can join us in 2023! Here are a few NBD 2022 photos from NBDs around the world for you to enjoy…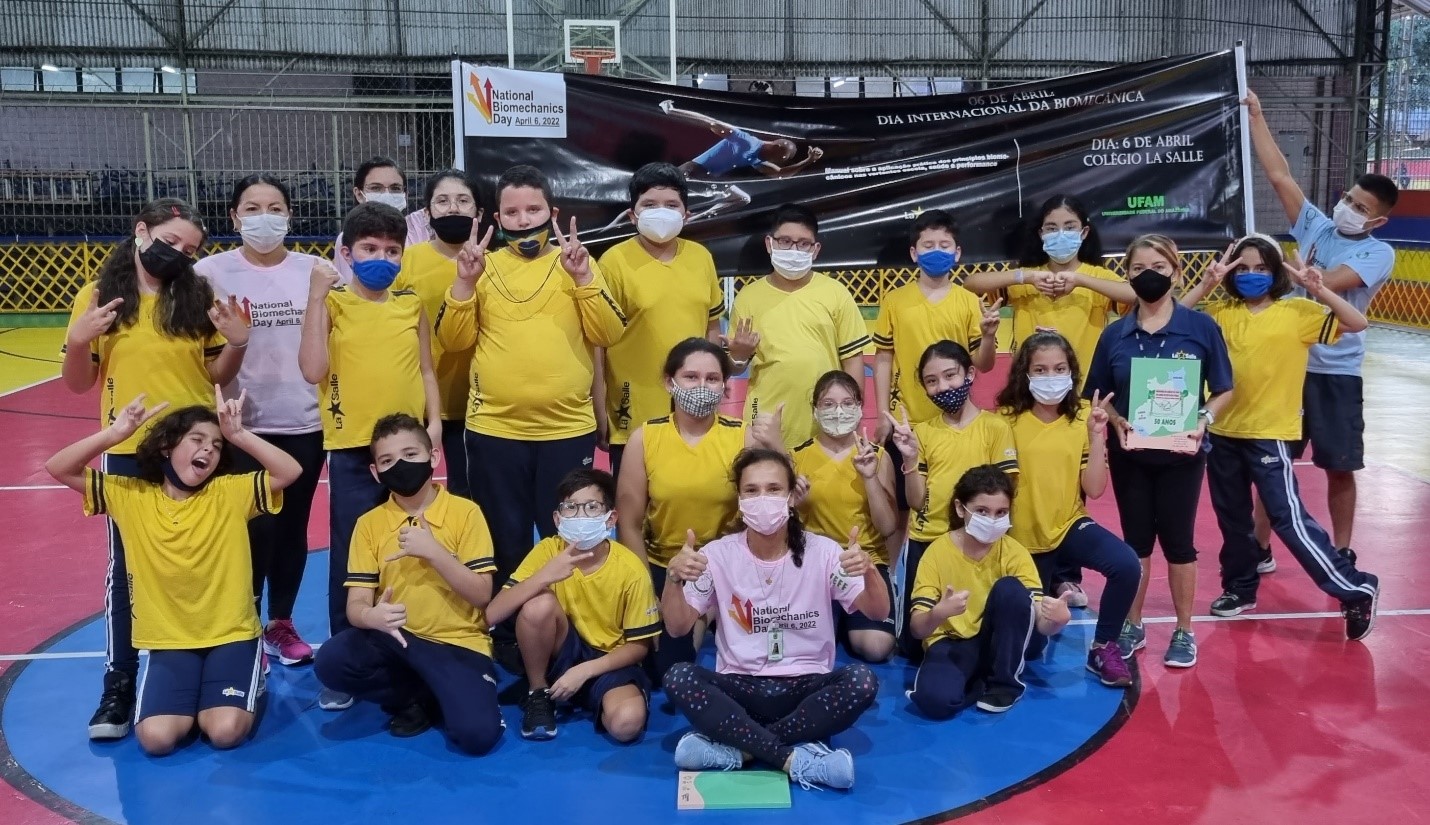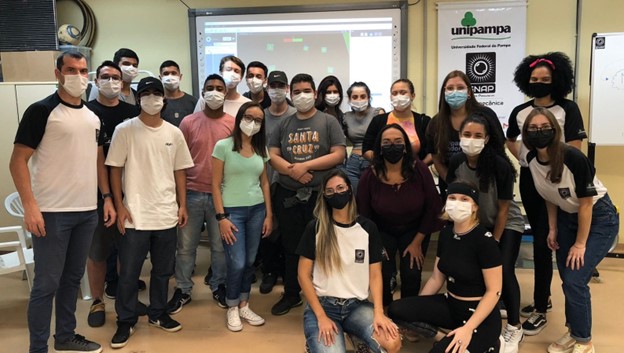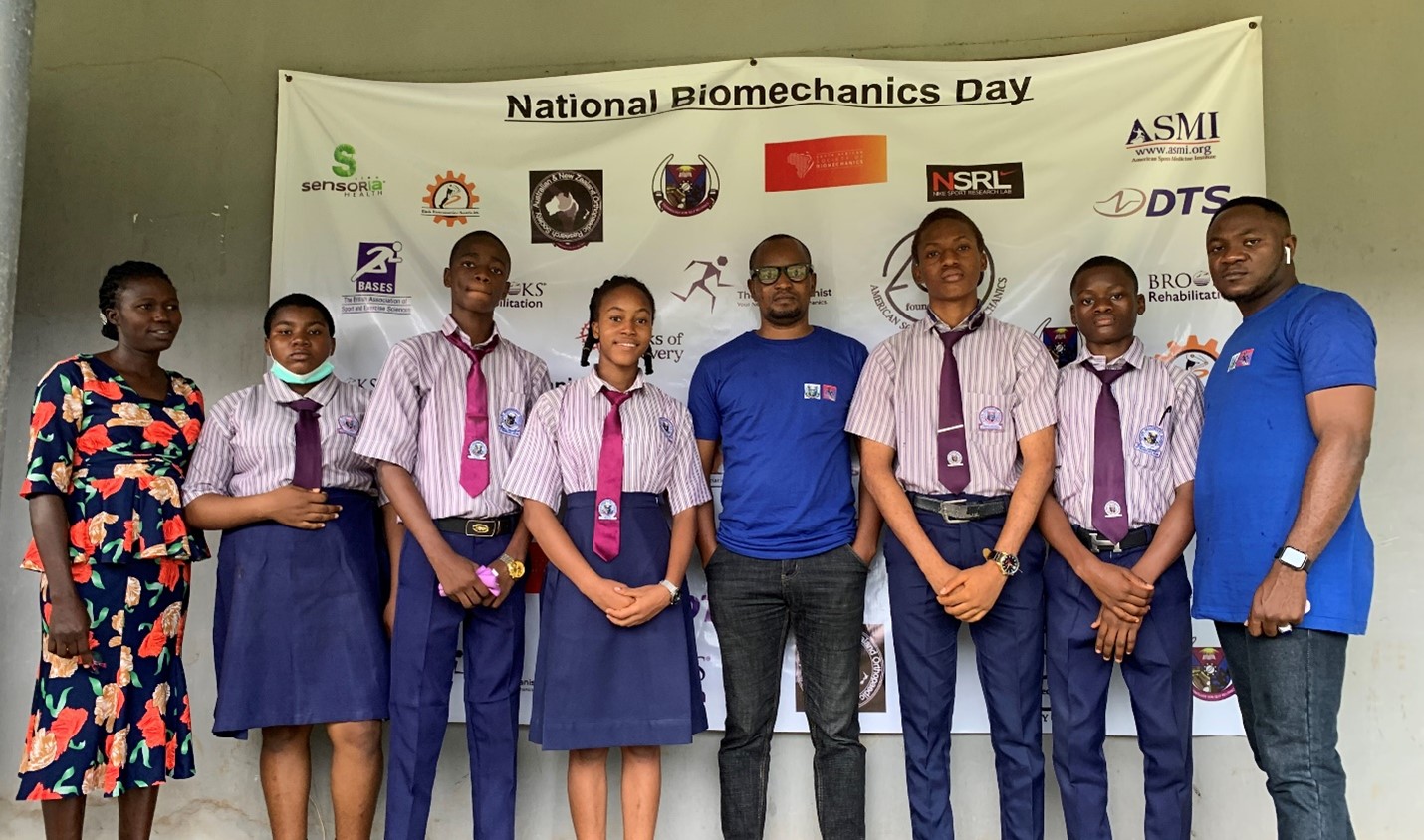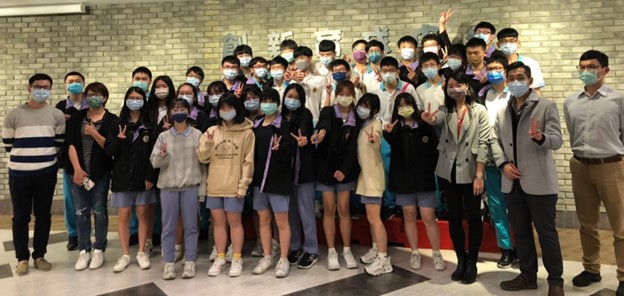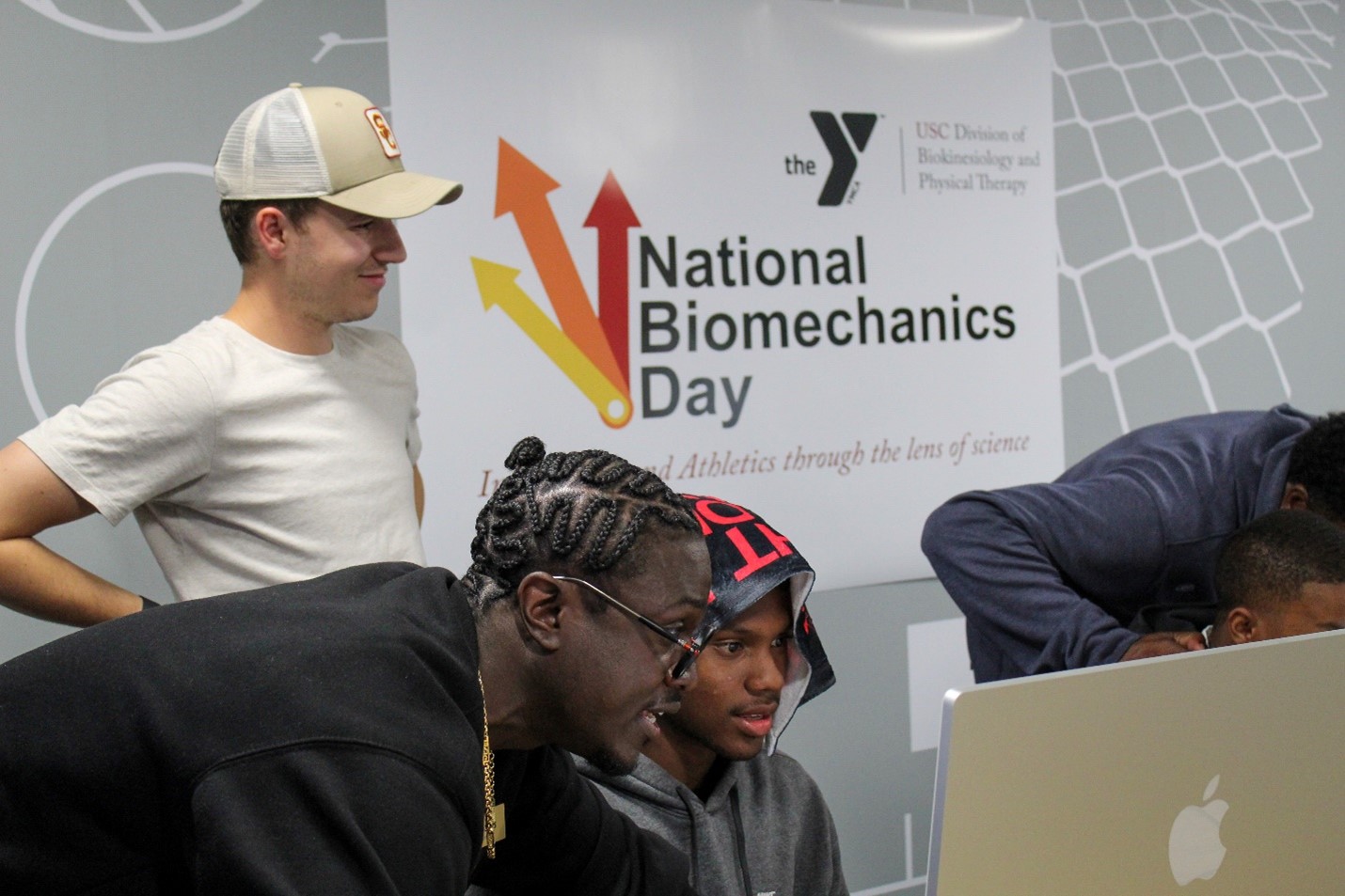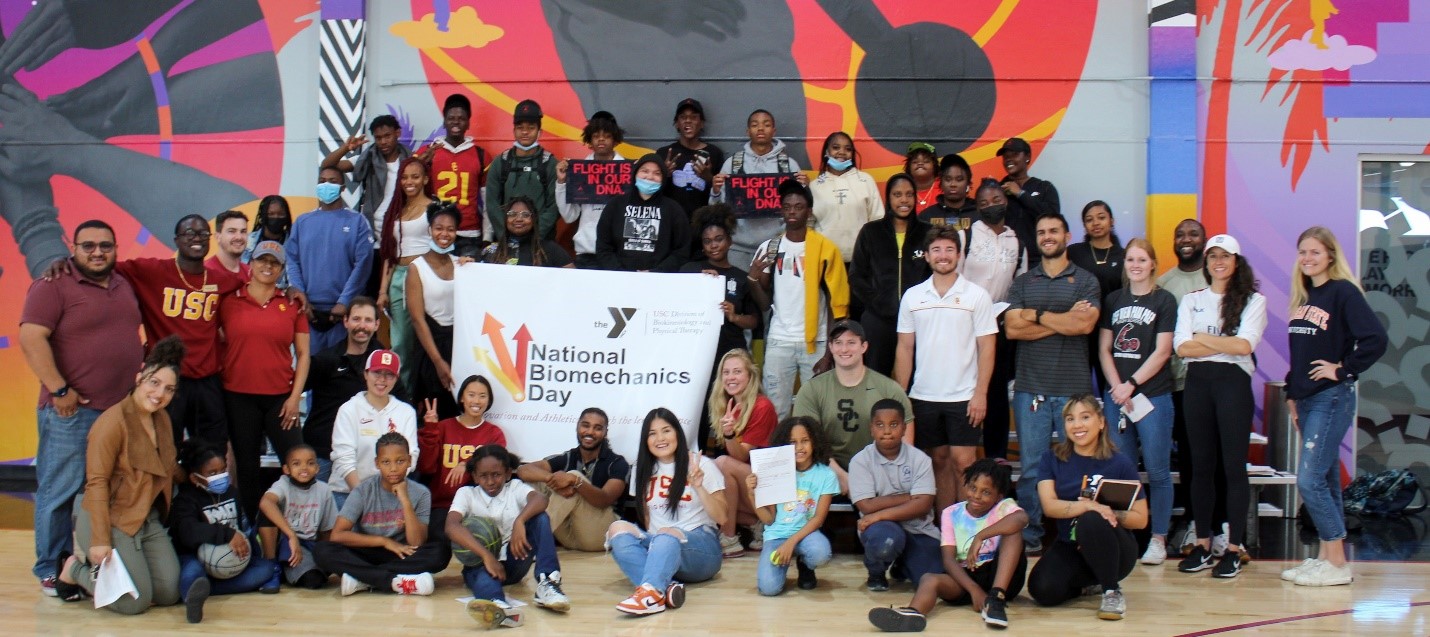 Learn more about NBD activities and grants in the website of The Biomechanics Initiative.
The 2nd Conference of the South African Society of Biomechanics (SASB) will be held under the banner of the International Festival of Sports, Exercise and Medicine Conference (IFSEMC) in Pretoria, South Africa from the 29th of September to the 2nd of October 2022. This event is co-hosted by SASB and the Biokinetics Association of South Africa (BASA), the South African Sports Medicine Association (SASMA), and Physical Activity, Sport and Health for Development in Africa (PASHDA).
The theme of the conference is 'Evidence-based practice: where exercise, evidence & science meet". A line-up of renowned international keynote speakers has been confirmed, including: Jacqueline Alderson, Julia Powles, Vincent Gouttebarge, Willem van Mechelen, Nirmala Perera and Babette Pluim.
This multidisciplinary event is likely to be the largest of its kind on the African continent. We are looking forward to welcoming attendees to discuss biomechanics, sports medicine and exercise science in the Jacaranda City! Registration is currently open, with early bird rates applicable until the 14th of July.