ISB 2023-2025 Council Elections - please vote!
The voting process for the 2023-2025 ISB Executive Council has started and will end on May 25, 2023, at midnight Pacific Time. The elections are taking place electronically, and the order of candidates has been randomized to avoid any potential bias. To vote, click on the link you received via email from This email address is being protected from spambots. You need JavaScript enabled to view it.. All financial members are eligible to vote, and each member can only vote once. Your anonymity is guaranteed with our e-ballot system. If you encounter any problems or do not have internet access, please contact ISB at This email address is being protected from spambots. You need JavaScript enabled to view it..
Below, you will find profiles of the members who were nominated as candidates for election to the council for the 2023-2025 term of office. You will be asked to indicate your preferences for President-Elect and Executive Council, as well as Student Representative. Members will have one vote for president-elect and should also vote for up to 11 candidates for Council members.
The results will be posted on the Society's website as soon as the ballot has been tallied following the close of voting.
---
Nominations for ISB President-elect 2023
António Veloso

António Veloso is a Professor at the Faculty of Human Kinetics, University of Lisbon. He is the director of the Biomechanics and Functional Morphology Laboratory, where he coordinates 14 PhD staff members and 15 PhD Students. António Veloso is responsible for 14 main projects funded by nationally and by the European Union (EU) and has published over 250 papers, book chapters and conference papers. António served as President of the Portuguese Society of Biomechanics and was responsible for the affiliation of PSB in to the ISB in 2009. Lastly, António served as council member of ISB from 2011 until 2017, being responsible for the affiliated societies and EDC Countries and lately for the Technical Groups having supervised the development of the new technical groups in Motor Control and Hand and Wrist Biomechanics.

This notable challenge, launched by our Past President, of standing for the President Elect position is both stimulating and humbling. Stimulating considering ISB's present: the privilege of working on the grounded visions for International Biomechanics. Humbling considering ISB's past: the laudable stream of ISB President's names and their achievements.

If elected, my main concern will be to persevere in the ISB's active quest of enlarging Biomechanics as scientific area. I would particularly like to maintain the strong student support, namely in form of travel and congress grants, that characterize ISB. Further perseverance is due to ISB's effective commitment regarding the progress of Biomechanics in the EDC countries. The reinforcement of links with the ISB Technical Groups and Affiliated Societies will also take precedence, in order to strengthen the position of ISB as the bond of the different Biomechanics' fields.

The biannual Congresses have been the soaring highlights of the ISB energy. However, beyond the unwavering success of these summits, I believe it is important to purposefully strengthen ISB activity between these events. I believe that the ISB must overtly design a structure that enables members to continue consulting, debating and exchanging thoughts through the ISB network. A resourceful network communication strategy which involves: moving ahead with the development of our webpage; pursuing the inclusion of new capabilities and increasing communication with ISB members. To assure these objectives ISB should discuss the establishment of a permanent administrative structure to support the work of the board members, following the clearly successful EDC program example.

Felipe P Carpes

Prof. Carpes is an Associate Professor at the Federal University of Pampa in Brazil. He heads the Neuromechanics Laboratory and other institutional services, including serving as the graduate program chair. With over 10 years of leadership and contributions to the community, he is deeply committed to the development of biomechanics. Since 2015, he has been part of the ISB council, serving as the EDC officer, South America representative, and Publications officer. He has also held various directory board roles in the Brazilian Society of Biomechanics, including President (for two terms), secretary, scientific committee member, and treasurer. Additionally, he was a member of the Teaching Committee of the Brazilian Federation of Experimental Biology Societies and is currently a member of the Diversity, Equity, and Inclusion Committee of International Society of Biomechanics in Sports. He has contributed to establishing scientific events in biomechanics in South America, establishment of new scientific societies in developing countries, and creating policies to support student and early career travel grants and awards.

Prof. Carpes' research focuses on developing a basic understanding of the biomechanics of human movement through studies in humans and other preclinical models, applying this information to training and rehabilitation. He has published over 100 papers in the past 10 years, addressing relevant biomechanics questions and their interactions with other areas related to the study of the human movement. He also collaborates with scientists from different countries and has mentored Brazilian and international students as well as early career scientists. He is an associate editor of the Journal of Biomechanics and the Sports Biomechanics.

As the ISB President, Prof. Carpes will work to promote the study of all areas of biomechanics at the international level together with the elected council members. Efforts will be made to increase the society's visibility, provide opportunities for the society members, stimulate continuous contact between society members, and stimulate interaction of ISB with other scientific societies. He intends to increase awareness about the importance of funding biomechanics work in different countries and connect scientists and students from economically developed and developing countries. He also wants to establish effective initiatives to promote diversity, equity, and inclusion in biomechanics to make the ISB as international and equitable as possible. He believes that fostering an equitable and diverse society can leverage biomechanics research and further develop the field in a challenging post-pandemic world.
---
Nominations for ISB Executive Council 2023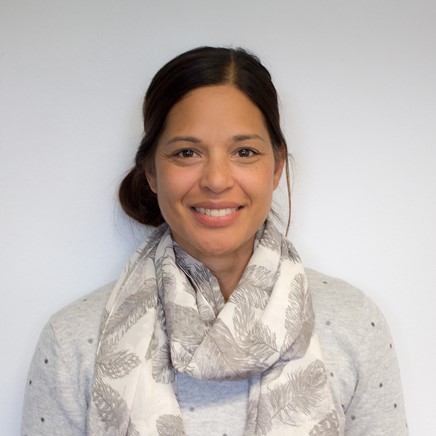 Yumna Albertus
Dr Albertus is an Associate Professor in the Division of Physiological Sciences in the Department of Human Biology, University of Cape Town (UCT). She is one of a few sports scientists in South Africa working in the area of rehabilitation, neurophysiology and biomechanics. Her research has ranged from rehabilitation using robotic over-ground walking in spinal cord injury, exercise-based rehabilitation in cardiovascular disease, elite para-athletes with Cerebral Palsy, injury risk in running using different shoe conditions. She currently chairs the South African Society of Biomechanics and formed the Southern African Spinal Cord Injury Rehabilitation Innovation (SASCIR) Network (Global Challenges Research Fund), where her team from 5 African countries will be using design thinking to develop low-cost innovative rehabilitation devices for people with spinal cord injury. One of her most transformative collaborations is with Assoc Prof Amir Patel's (UCT Mechatronics), where they produced two patents in 2018 on low-cost force plates and inertial motion sensors. Both these technologies will improve the way we capture biomechanics data and improve access to these technologies.
Dr Albertus has published 29 manuscripts with an H-Index of 12 and 665 citations. She has graduated 19 Post Graduate students (4 PhD, 10 MSc, 5 Hons) and hosted 3 Post-Doctoral Fellow. She was recently awarded UCT's Research Leadership Award, one of 10 female researchers recognised for their impactful research. Her vision for ISB is to empower and elevate the field of biomechanics in the Global South by providing wonderful opportunities for upskilling and fostering widespread exposure.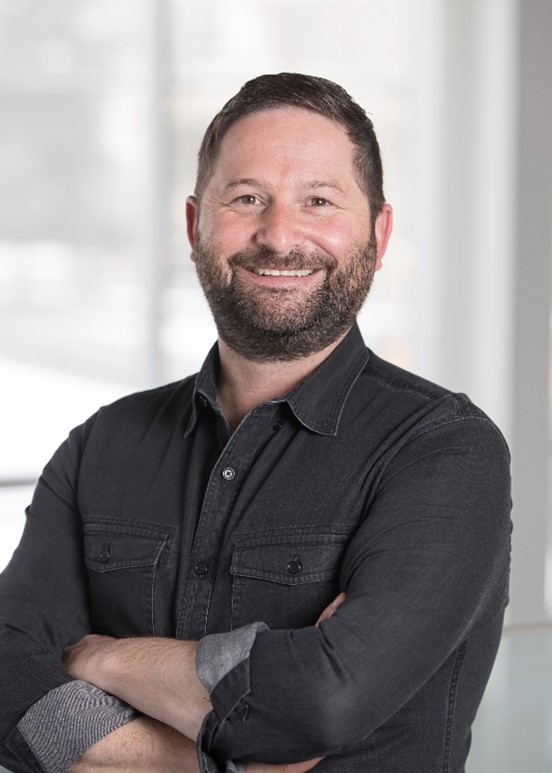 Brent Edwards
I am an Associate Professor in the Faculty of Kinesiology and Department of Biomedical Engineering at the University of Calgary. My research is focused on the interface of bone mechanics and computational engineering analysis. I attended my first ISB Congress in 2005 and have had the pleasure of serving as the Secretary General for ISB since the summer of 2017. As an appointed member of the executive council, I have developed a clear understanding of our codes and constitution, our interactions with affiliated societies and technical groups, and the various ISB portfolios; now, I wish to participate as an elected council member to have a vote at the table. As part of the organizational team for the 27th Congress of ISB, which took place in Calgary in 2019, I helped raise $100,000 in donations from various faculties and units at the University of Calgary, ISB, ASB, and industry sponsors to provide financial support for students and researchers from economically developing countries to attend the conference at greatly reduced costs. As an elected member of ISB council I will work to ensure that similar transformative opportunities are continued to be made available for our members.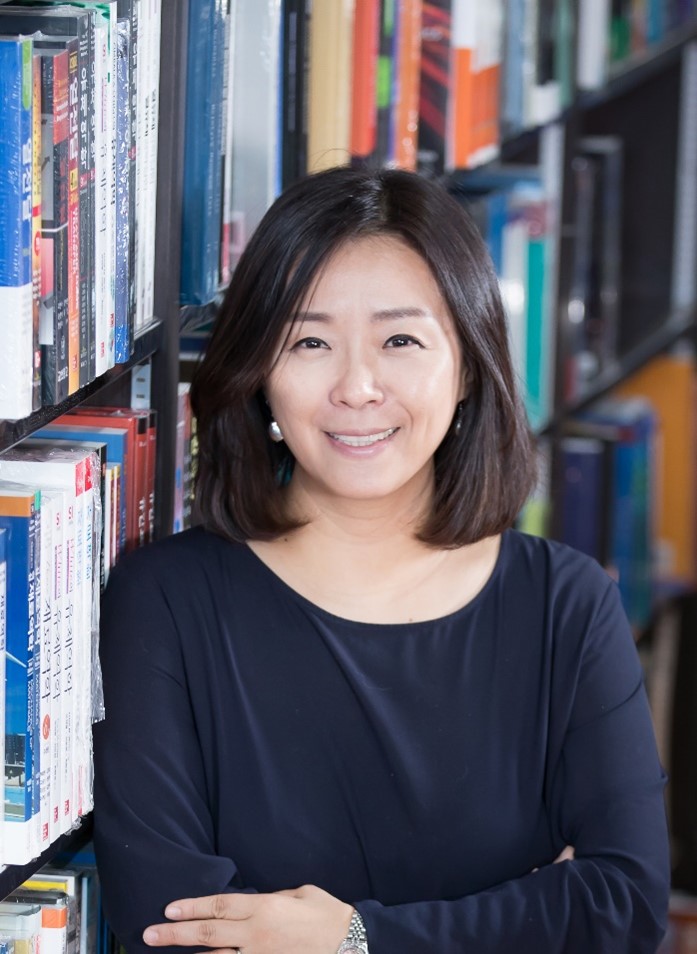 Jennifer Shin
Jennifer H. Shin is a professor in the Mechanical Engineering Department at the Korea Advanced Institute of Science and Technology (KAIST). She earned her B.S. (1998), M.S. (2000), and Ph.D. (2004) in the Mechanical Engineering Department at MIT. Her research focuses on the emerging field of interdisciplinary mechanobiology, which aims to identify links between pathophysiological responses and physical stresses at the cellular level through quantitative experimental and analytical tools. Dr. Shin is an active member of seven academic societies across core mechanical engineering and biomedical engineering in Korea and has served on the organizing committees of many international conferences. She served as a Presidential Advisory Council on Science and Technology (2021-2022) to contribute to decision-making in Korea's science and technology policies. Jennifer is an enthusiastic supporter of International Society of Biomechanics (ISB) and has been the Affiliated Societies Officer in the Executive Council since 2019. She is committed to making changes to the code of practice to ensure that all societies, regardless of sub-disciplinary interests, feel supported and valued within the ISB. If elected, it would be her honor to serve another term to contribute to promoting and stimulating the international outreach of the ISB as a dedicated member of the Executive Council.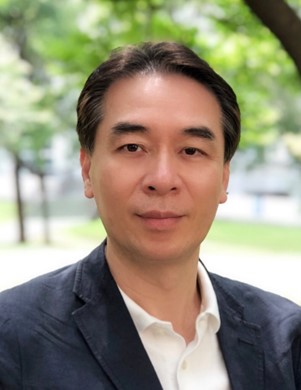 Tung-Wu Lu
Dr Tung-Wu Lu received his D.Phil. in Orthopaedic Engineering from the University of Oxford in 1997. He is currently a Professor and Head of the Department of Biomedical Engineering at National Taiwan University. He served as President of the Taiwanese Society of Biomechanics and the 3D Analysis of Human Movement Technical Group of the International Society of Biomechanics. He is currently a member of the ISB Council, serving as Technical Group Officer and Asian Representative. He is also a member of the World Council of Biomechanics. He was co-Chair of the 9th World Congress of Biomechanics held in Taipei on July 10-14, 2022. His research interests include human motion analysis, orthopaedic engineering, medical imaging-based biomechanics, sports biomechanics, mathematical modelling of the musculoskeletal system, wearable sensor technology, and rehabilitation engineering. He has published over 200 peer-reviewed journal papers. He has served as Editor-in-Chief for the World Scientific Annual Review of Biomechanics and Biomedical Engineering: Applications, Basis and Communications, as Associate Editor for Gait and Posture, and as Editorial Board Member for several international journals, including the Journal of Biomechanics.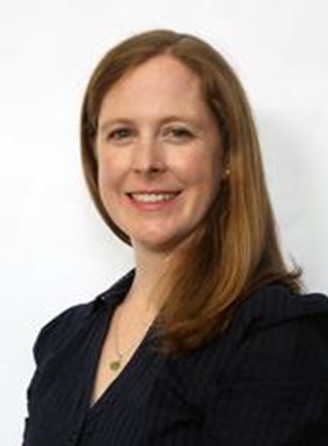 Katherine Boyer
Dr. Katherine Boyer is an Associate Professor in the Department of Kinesiology at the University of Massachusetts-Amherst and an adjunct in the Department of Orthopedics and Physical Rehabilitation at UMass Medical School. Katherine received her PhD in the Human Performance Lab at the University of Calgary and was a Postdoctoral fellow and Research Associate at Stanford University. Her research focuses on the mechanisms underlying the loss of function associated with aging, pain and muscle fatigue and the development of interventions to improve mobility deficits. Katherine has been a member of ISB since 2005. She has been on the ISB council member for the past 4 years leading the student grant portfolio. To support early career researchers in establishing international networks she led the development of a new Postdoctoral travel grant opportunity. If re-elected, she would like to continue focusing on ways to update the student grant program elevating the profile of the existing travel and development grants and working to identify new opportunities to promote international training for student and early career ISB members.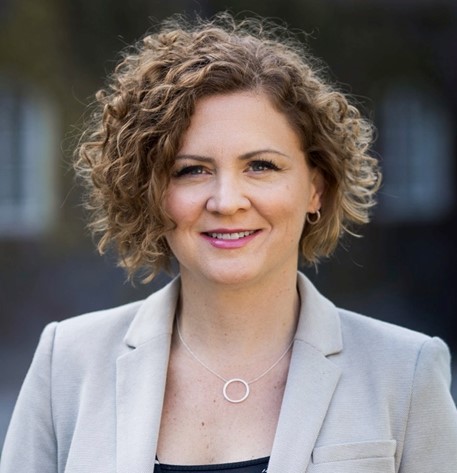 Lanie Gutierrez-Farewik
Lanie Gutierrez-Farewik is a Professor of Biomechanics and research group leader at KTH MoveAbility Lab, at KTH Royal Institute of Technology in Stockholm. She was one of the presidents of the digital ISB 2021 congress will be one of the presidents of the ISB 2025 congress in Stockholm. She has undergraduate engineering degrees from Cornell University and the University of Michigan, and her PhD in Orthopedics from Karolinska Institutet. Her research interests are in movement strategies, consequences, and assistance in children and adults with motion disorders. She and her group use experimentation, modelling and simulation to study relationships between neuromuscular pathology, movement strategies and motor performance, as well as movement enhancement through powered and unpowered exoskeletons. She is the president and was one of the founders of the Swedish Society of Biomechanics. She is committed to encouraging multidisciplinary research, stimulating education and promoting progress and gender equality in biomechanics in Sweden, and hopes to continue doing so internationally if reelected to the ISB council.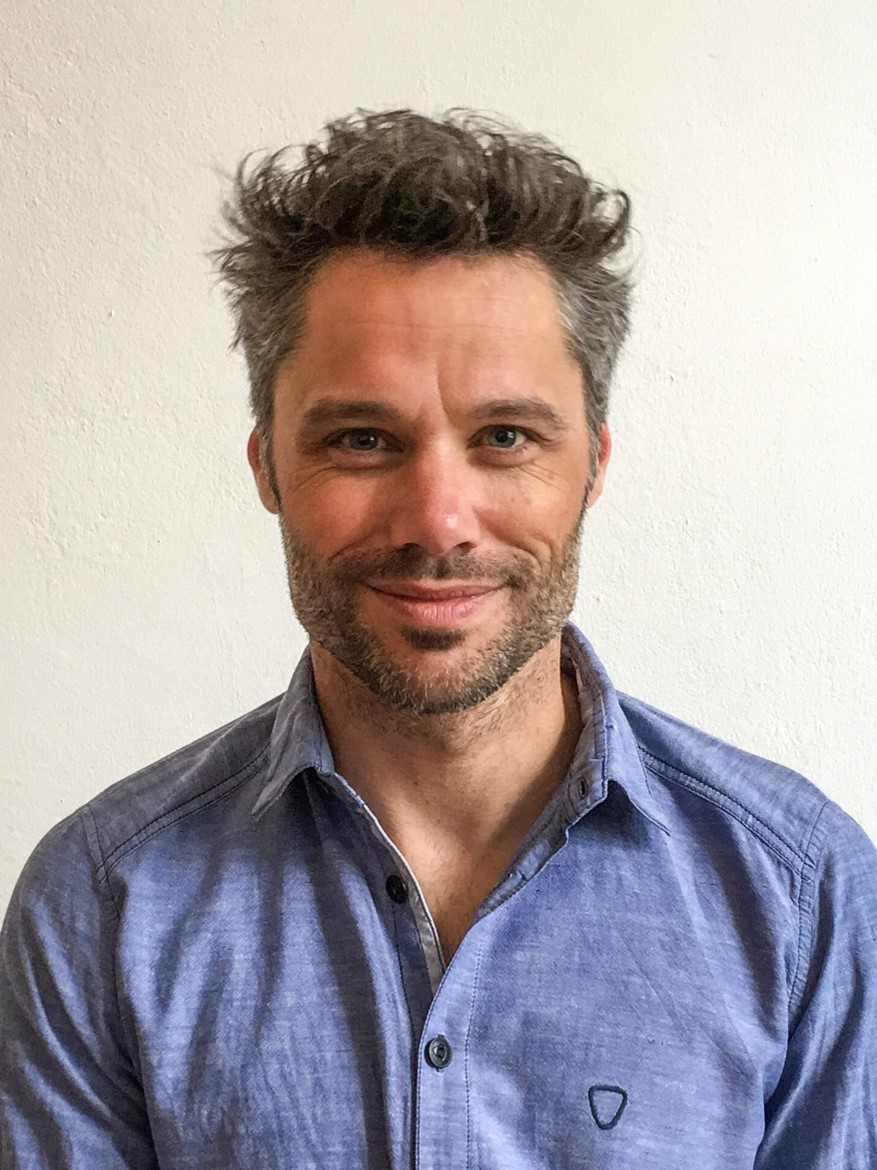 Daniel Hahn
Dr. Daniel Hahn is an Associate Professor for Human Movement Science at the Faculty of Sport Science of Ruhr University Bochum, Germany. He received his PhD in Biomechanics in 2008 from Technical University of Munich and worked as a postdoctoral researcher at the Centre for Sensorimotor Performance of the University of Queensland, Australia. His research seeks to understand in vivo neuromuscular function in humans with a major focus on how the intact muscle-tendon complex and the nervous system interact to produce force under varying contraction conditions and task demands. Within this context he is particularly interested in eccentric muscle action as well as the history dependence of muscle action and how this contributes to economic human locomotion. His research employs experimental approaches from biomechanics and neurophysiology as well as combined experimental-modelling approaches. Dr. Hahn has been an ISB member since 2011 and since 2019, Dr. Hahn is an elected ISB executive council member and serves as the Economically Developing Countries (EDC) Officer. In this role, Dr. Hahn expanded ISB's support of EDC researchers and he is willing further develop ISB's efforts in this regard. As ISB provided the platform and opportunity for him to develop several international collaborations, he is convinced about the role of ISB in connecting researchers from all over the world and from different areas of research across the society. He further believes that exchange between the different disciplines within biomechanics and the society will foster excellent research in our field.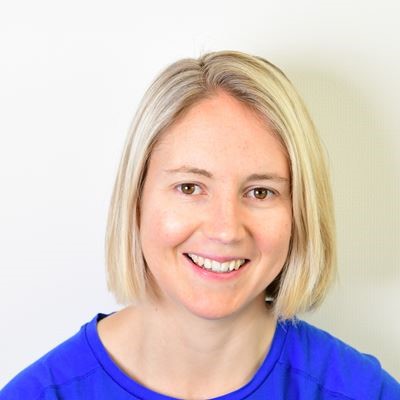 Hannah Rice
I am an Associate Professor and head of the research group for biomechanics at the Norwegian School of Sport Sciences in Oslo. I completed my PhD at the University of Exeter, UK and received post-doctoral training at the Spaulding National Running Center, Harvard Medical School, USA, and the University of Massachusetts Amherst, USA. My research interests are in understanding mechanisms for the development of lower limb overuse injuries, with a particular focus on stress fractures of the tibia and metatarsals. My research so far has involved recreational and elite runners, military recruits and clinical populations. It has involved using gait analysis, inverse dynamics, musculoskeletal modelling, beam theory and finite element analysis techniques. I am currently to address both basic science and applied research questions, including in collaboration with industrial partners. I believe ISB is a valuable forum for exchange of ideas. I am passionate about the value of collaborating with people who have different perspectives and skillsets, which ISB can facilitate.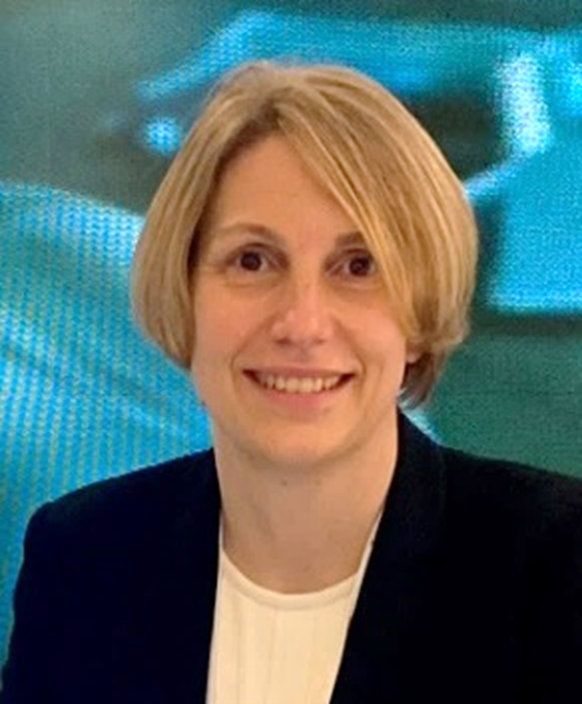 Kirsten Albracht
Professor Kirsten Albracht received her Ph.D. in biomechanics from and was later appointed to an assistant professorship in neuromechanics at the German Sport University Cologne. She is currently a professor of rehabilitation technology in the Department of Medical Engineering and Technomathematics at the Aachen University of Applied Sciences. Her research focuses on the functional adaptation of the neuromuscular system through training, aging, immobilization, and pathologies. To examine the function of the neuromuscular system, her research group has established in vivo ultrasound methods for analyzing muscles and tendons; these ultrasound methods are combined with motion analysis techniques, such as electromyography, inverse kinematics, and inverse dynamics. In addition, she has used computer simulations to investigate the causal relationships among neuromuscular control, intrinsic musculoskeletal properties, and motor performance. Scientific findings from her research have helped develop innovative treatment approaches based on biofeedback and adaptive robotic technologies that address specific users' needs to restore, maintain, and improve neuromotor performance. In her current research projects on rehabilitation, human factors, and space exploration, Kirsten Albracht collaborates with academic partners, industrial partners, and operational organizations (e.g., European Space Agency) in integrative consortia. In human–robot collaboration, her work with partners has received a research grant to develop robotic exercise devices for neuromuscular training. She would be honored to serve as an ISB council member to advance biomechanical research.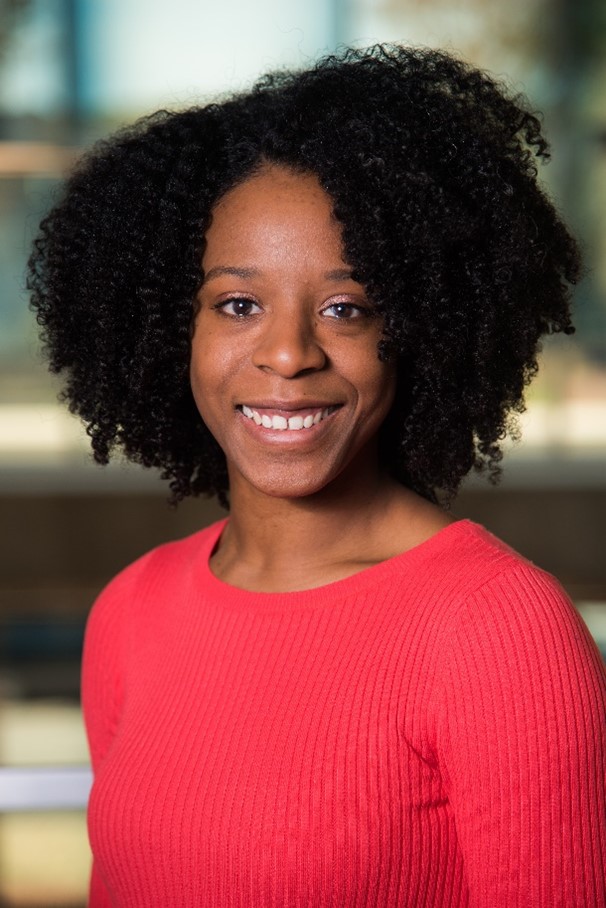 Erica Bell
I am a fourth-year postdoctoral fellow at Mayo Clinic in Rochester, MN, United States. Since obtaining my PhD in 2019, I have been highly active within the scientific community. I have served on various program planning committees for regional, national, and international scientific conferences. I have also served as a podium session moderator and an abstract reviewer on multiple occasions for national and international conferences, including the American Society of Biomechanics, International Society of Biomechanics (ISB) and Biomedical Engineering Society. Beyond traditional research training, I am a cofounder of the Black Biomechanists Association and have helped develop, coordinate, and moderate multiple conference workshops and panels on diversity, equity, and inclusion (DEI) related topics that are relevant to and directly impact the research community. I believe my research experience and heavy involvement in scientific societies both from a professional research perspective and as a DEI advocate within STEM spaces would add a unique perspective to the ISB Executive Council. Additionally, being an early career professional comes with a unique set of challenges that I believe I can give voice to in order to help the society, and the biomechanics field at large, better support our postdoctoral and early career members. I believe I can add valuable insight for future events, developments, initiatives, and considerations as we continue to move the biomechanics field forward and further develop ISB as a professional society.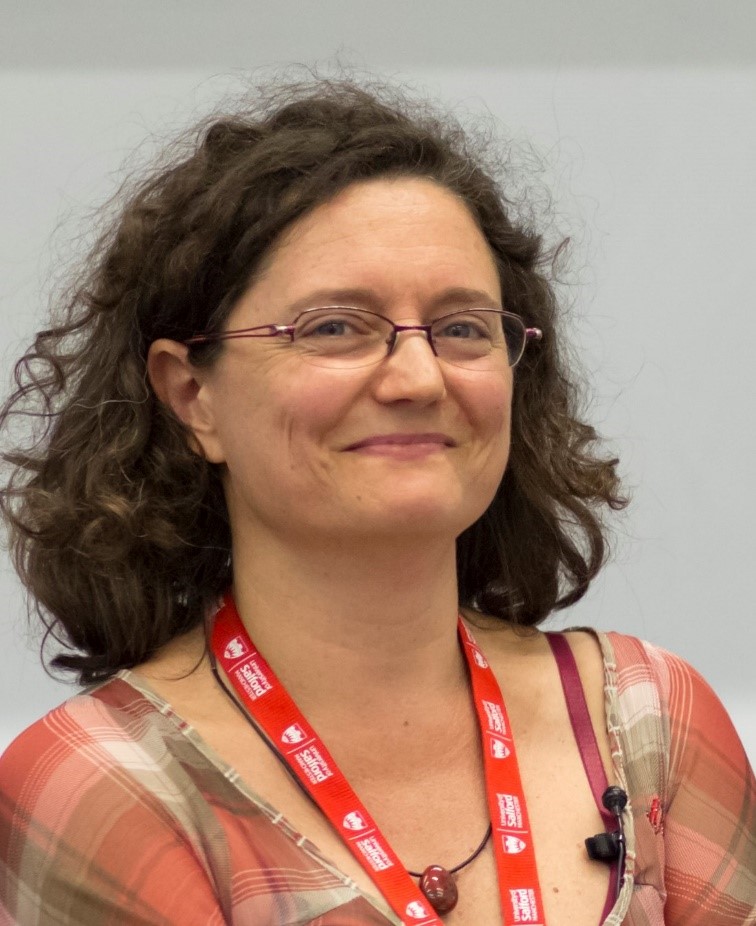 Valentina Camomilla
I'm Associate Professor in Bioengineering at the University of Rome Foro Italico (Italy), devoted to Human Movement and Sport Sciences. Currently Vice-Director of the international Interuniversity Centre of Bioengineering of the Human Neuromusculoskeletal System. I serve as Associate Editor of Journal of Biomechanics, Sports Biomechanics, Frontiers in Sports and Active Living, and Biomechanics; participate\d in several International and National financed projects; co-authored 60 peer-reviewed pubblications; delivered 20+ international keynote and invited presentations; have supervised 4 post docs, 10 PhD students to completion and currently supervise 6 PhD candidates (5 with industrial co-supervision). My research is rooted in developing algorithms and protocols for improved resolution of human movement analysis, nurtured by the ISB scientific community and those of ISB Technical Group 3DAHM and of ISBS. I'm passionate about accurate and useful characterization of motor capacity and function in sporting, clinical or ergonomic contexts. Applied research enhances my creativity and humility in using engineering tools to answer other experts' questions and favours collaborating in industrial R&D. I participated to ISB life since 2011, as presenter\chairman, and recently had the privilege to serve its 3-D Analysis of Human Movement (3DAHM) Technical Group as board of directors member. I would be honored to serve this community as an ISB Executive Council member with the talents that will best fit the Council's needs. I would like to develop mentoring\networking activities that could strengthen the bonds and relationships within the society and its Technical Groups, enhancing the "texture" of the community.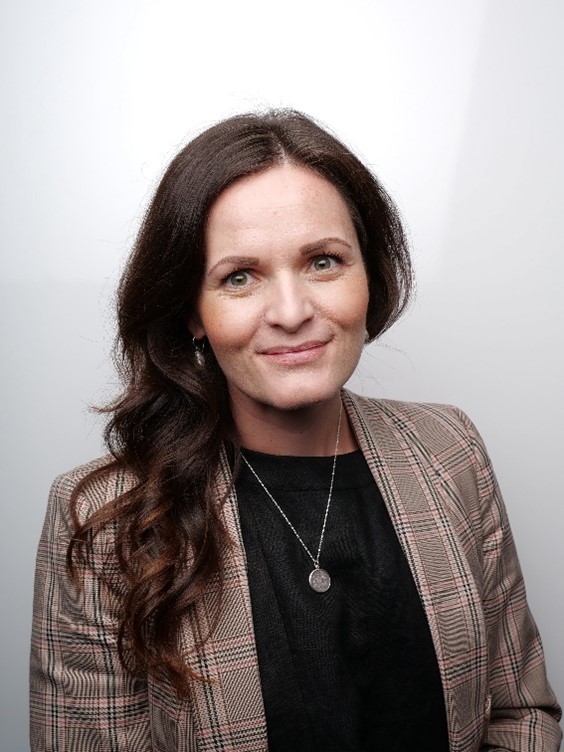 Taylor Dick
Taylor Dick is a Senior Lecturer in The School of Biomedical Sciences at the University of Queensland (Australia). She was awarded her PhD from Simon Fraser University (Canada) in collaboration with Harvard University (USA) and then went on to a Postdoc at NCSU-UNC (USA). Taylors research explores the biomechanical and neuromuscular mechanisms that underpin movement. She was awarded ISB's Jaquelin Perry Emerging Scientist Award (2021). If elected to ISB council, Taylor would strive to promote diversity across fields, genders, career stages, and countries. One avenue to do this is via promoting the diversity of student and early career researchers through a spotlights in ISB-affiliated journals. Taylor is passionate about cross pollination between human and comparative biomechanics—having served as an elected member of the ISB Comparative Neuromuscular Biomechanics working group. She promotes biomechanics at the grassroots level and has co-led a government-funded program to boost girls' engagement in STEM which could serve as a template for others to inspire the next generation of biomechanists—particularly girls who often shy away from physics and engineering. As the ISB celebrates its 50th anniversary, Taylor has contributed to a variety of 50-year events including invited talks (WCB 2022); editorial boards (JoB Special issue) and invited papers (Dick and Hug; Roberts and Dick). If elected to the ISB council, Taylor would be thrilled to contribute to the leadership towards the next 50 years.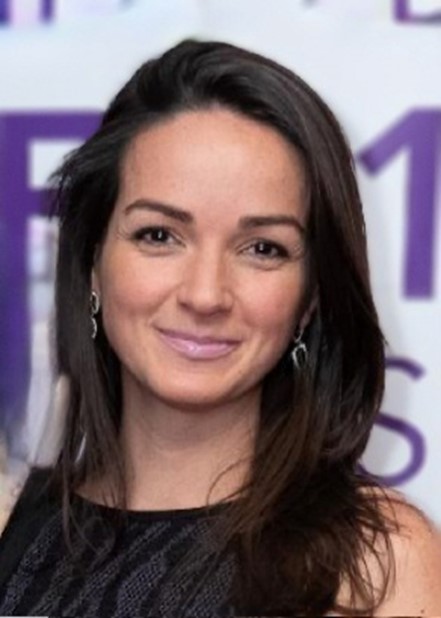 Heiliane de Brito Fontana
Dr. Heiliane de Brito Fontana is an Associate Professor at the Federal University of Santa Catarina (UFSC) in Brazil with appointments and research supervision in the Faculties of Biological Sciences, Sport Sciences, Health Sciences, and Engineering. Her undergraduate training was in Physiotherapy, and she received her masters and doctoral degrees in Biomechanics/Movement Sciences from the Santa Catarina State University. Her graduate studies included research training in the UK and Canada. Heiliane is developing an Integrative Laboratory of Human Performance at UFSC with strategic funding from the federal government and is the scientific chair of the Musculoskeletal Biomechanics Research Group. She is the coordinator of institutional agreements aimed at facilitating international exchanges and is currently part of a major proposal aimed at providing international research experiences to underrepresented groups. Heiliane is a member of the executive council of the Brazilian Society for Biomechanics (BSB) and has participated in all ISB conferences since 2013. She served on the scientific committees for the past two ISB conferences and is serving for the upcoming ISB in Fukuoka. She has organized symposia and special sessions for BSB, ASB, and the WCB, and is guest editor for the JB special issue on Muscle Mechanics in celebration of the 50th anniversary of ISB. Heiliane would like to contribute to ISB's roles in fostering interdisciplinarity, developing research and educational opportunities for students and early career scientists, and promoting internationalization efforts for faculty and students from economically developing countries. As part of the council, she will promote inclusion and diversity and would like to facilitate knowledge and technical resources sharing among research groups in the ISB community.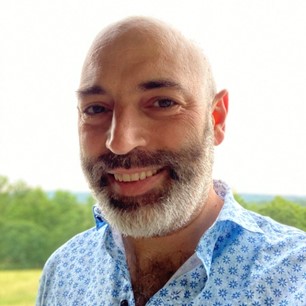 Jonas Rubenson
I am an Associate Professor in the Biomechanics Laboratory, Department of Kinesiology, at Penn State University ('14 – present). Prior to working at Penn State, I was an Assistant, and then Associate, Professor in the School of Human Movement and Exercise Science at The University of Western Australia ('08-'14). I received my PhD in Biomechanics from UWA ('05) and undertook undergraduate studies at UWA and UBC ('97). My research and teaching centers broadly on the biomechanics and energetics of limbed locomotion. I adopt various approaches, including human, comparative, and modeling studies. Ever since I was a graduate student, the ISB has been my scientific 'home'. I owe much of my academic development to the society. In 2018, I worked to launch the Comparative Neuromuscular Biomechanics Working Group (CNB; https://sites.psu.edu/cnbgroup/) within the ISB. The CNB's goal is to accelerate interaction between human and comparative biomechanics fields and to advance transdisciplinary biomechanics at the ISB. It would be an honor to continue to work with the ISB as part of the Executive Council. In this role, I would continue to strive for an inclusive and integrative academic culture within the ISB. Among my specific aims will be to help democratize access to biomechanics analysis and education. By encouraging the use and development of open access software and hardware, the ISB can at the same time help elevate biomechanics in non-traditional / under-represented sectors, as well as accelerate discovery by boosting biomechanical analyses in basic and applied/clinical research.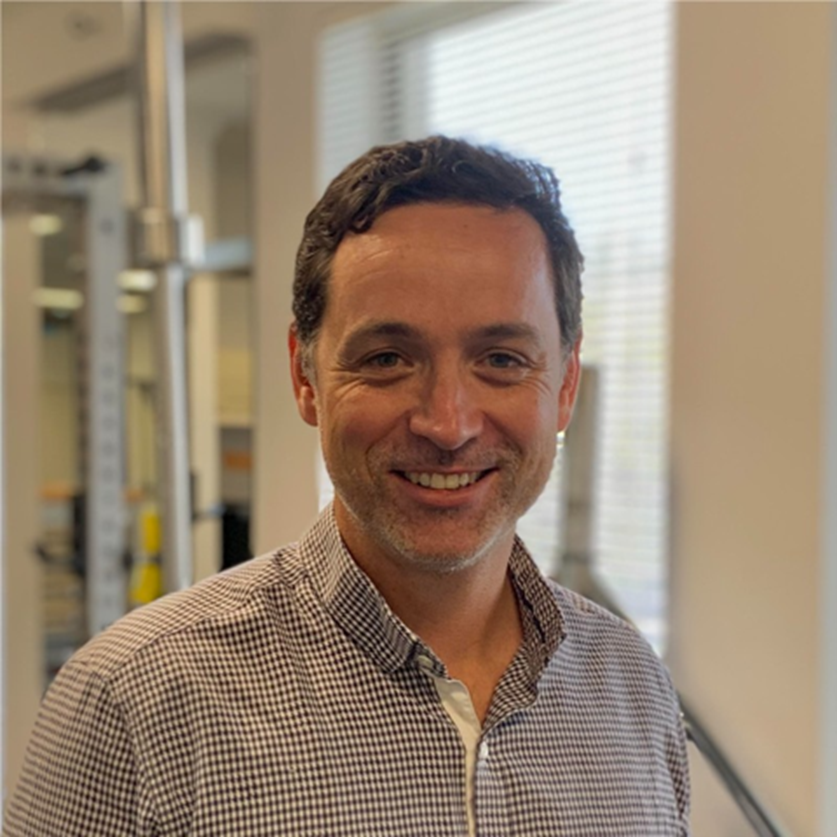 Luke Kelly
I am an Associate Professor in The School of Human Movement & Nutrition Sciences at The University of Queensland, Australia. My primary area of research is focused on enhancing our understanding of the complex function of the human foot. I am driven to understand how the foot has evolved to perform such a diverse array of locomotor tasks with relative effectiveness and efficiency. Specifically, my research explores how the brain and spinal cord control foot function, the role of elastic connective tissues in providing structural support and energy conservation and how interventions such as footwear influence this function. Since the completion of my PhD in 2015, I have developed a strong research team with continuous funding from government grant schemes and industry partnerships. I have taught into undergraduate and post-graduate biomechanics and neuromechanics programs, as well as supervising a team of PhD, Masters and Honours students. Many of these students have completed their studies and have gone on to significant positions in academia and industry. I have held leadership positions in national associations within Australia, including being scientific co-chair for the Sports Medicine Australia Conference (2021-2023) and Executive Board member for Sports & Exercise Podiatry Australia (2017 – current). My first ISB congress was in 2009 and I have been a regular attendee at ISB events ever since. I am excited by the opportunity to contribute to the ongoing success of ISB. I see my contribution as a member of the ISB Council to continue to advance the provision of education and professional development opportunities for students and early career researchers.
---
Nominations for ISB Student representative 2023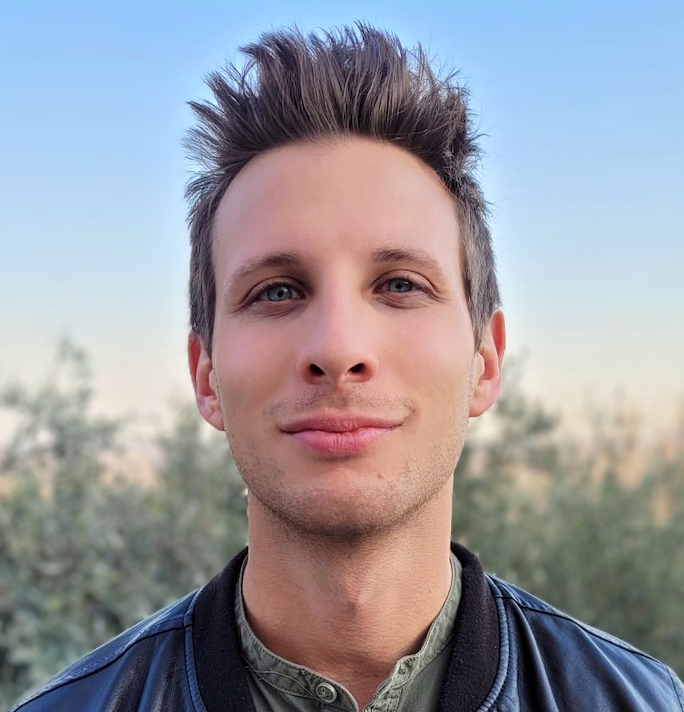 Paolo Tecchio
My name is Paolo Tecchio, and currently, I am pursuing my Ph.D. at Ruhr University Bochum, Germany. My main research area is in vivo muscle-tendon unit biomechanics, specifically the long-term morphological and functional adaptations following concentric and eccentric training. Thanks to my high school background and my passion for computer science and electronics, I am also interested in the development and improvement of research techniques (hard- and software). As the student representative, I would like to continue the existing ISB activities introduced to help early career researchers and students all around the world. I would also have regular "student happy hours" where these biomechanists can connect, share time and ideas, and chat in an informal way. Moreover, I would like to further develop an area (through a dedicated webpage maybe) regarding step-by-step projects such as the exchange of programming code, and cheap self-made devices. This would help everyone, particularly early-stage researchers and Ph.D. students to make their own ideas concrete or save time in finding valid solutions to achieve the desired results in the research area of interest. By sharing such comparatively inexpensive projects, not only researchers but also laboratory budgets would benefit.
Shaye Tiell
Shaye Tiell graduated from the Biomedical Engineering program at the University of Akron in 2021. She completed various internships in both industry and academia during her undergraduate career, ultimately leading her to her passion for biomechanics research. In 2021, she became a doctoral student at Cleveland State University in the Applied Biomedical Engineering program where she works with Dr. Brian Davis. Shaye received the National Science Foundation Graduate Research Fellowship in 2022. Aside from national conferences, she has presented her research internationally at ISB 2019, ISB 2021, and NACOB 2022. Shaye has gained leadership and collaborative experience while co-chairing two regional biomechanics conferences (2021 and 2023 Midwest ASB Regional Meetings). Additionally, she is a current leadership board member for the Center for Human-Machine Systems and a past student advisory board member for the Biomedical Engineering Department. Shaye is the president and founder of a biomechanics student chapter at Cleveland State University. This organization works to provide outreach and awareness of biomechanics to students of all ages. Shaye believes that her past experiences and opportunities have sufficiently prepared her for this role. As the 2023-2025 Student Rep for ISB, her goal is to continue to improve the student experience within the biomechanics community. She believes in the necessity of providing mentorship opportunities and resources to aid students in their professional development as they progress through the early stages of their careers. Shaye wants to provide more opportunities for culturally aware mentorship for students and junior faculty, especially those who feel marginalized and under-supported at their institutions. Additionally, this will form links and friendships, ongoing dialogues, and opportunities to swap lectures with more organizations that support individuals from under-represented backgrounds.
---
This special editon of ISB Now is published by the ISB Treasurer (Andrew Cresswell) on behalf of the ISB Past President (Toni Arndt)